What legacy will we leave?
This year as we celebrate Vail's 50th anniversary, I reflect on the people and attitudes that made this place blossom from a sheep pasture into a world class resort. Vail pioneers came here for the place – the beautiful mountains and great skiing. We came for a lifestyle of being in nature and appreciating it for all its challenges and wildness. Like anyone who succeeds in life, we had grit, determination, creativity and resilience.
Within a decade of Vail's birth we began working hard to ensure our future by seeking Wilderness protection for the stunningly beautiful lands around us. We held "Wilderness Walks" through town, wrote thousands of letters to decision makers, hiked the Gore and Holy Cross areas with community leaders and talked with anyone who cared to hear about protecting the resources that we saw as integral to the long-term future of the resort and the community.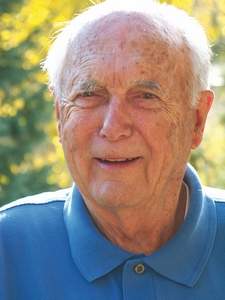 We understood that the natural capital of this region is finite. We knew that in order to maintain the goose that was laying our golden eggs and create a sustainable tourism economy for our future, we needed to make regular deposits into the natural capital fund, by protecting streams, wildlife habitat, migration corridors, and forests from the biggest threat they faced, which was us – the growing human population.
We succeeded in creating the Eagle's Nest and Holy Cross Wilderness areas in the 1970s and '80s. This protected the iconic views from the top of Vail Mountain and ensured generations hence would have postcard environments for a back yard.
What we didn't know then is that much more than the high altitude scenic vistas are critical to the overall health of our mountain communities. Science now reveals that entire watersheds, peak to valley, need protection. We've learned that healthy wildlife populations depend on the integrity of the Rocky Mountain migration corridor from Canada to Mexico. Wildlife biologists confirm that lower elevations are critical breeding and birthing areas that must be safeguarded from human interference if healthy wild populations are to succeed.
Today, as we enjoy our golden anniversary, let's finish the job that Vail's pioneers started: protecting the last pristine, wilderness quality lands around us. Once Wilderness lands are gone, they are gone forever. We have an extraordinary opportunity right now to make a final deposit into our natural capital savings account by supporting fully and enthusiastically Senator Udall's Central Colorado Outdoor Heritage proposal.
This proposal takes into consideration both protecting resources and allowing future development and use for our Federal lands. No roads or trails would be closed by this proposal so it will not change any current access to these lands, but it will prohibit future degradation – road building, mining, logging, etc. – of these last precious wilderness quality lands. The best part of protecting lands as Wilderness is that everyone can use and enjoy them. We will continue to be able to drive to the edges of the wilderness and venture into it on foot, horseback or even by wheelchair.
I am a WWII veteran in my 80's and am now blind. I love wilderness even though I can no longer see it or roam it as I once did. I look back with pride on my years of community service that helped create a legacy of open lands and protected resources that will serve future generations, our future economy and people of all ages and abilities. For me, simply being in the depths of nature, feeling the breezes, smelling pungent odors of summer flowers, hearing the hum of bees and listening for the birds' song fills me with pleasure.
As we celebrate Vail's milestone, let's do more than look back. Let's look ahead and see that our resources are finite. We can choose to use them up or we can make this important deposit into our natural resources savings account. Many future generations will thank us for the opportunity to grow up and grow old in a sustainable economy, in such a healthy and amazingly beautiful place.
Please contact Senator Udall today, through his website, www.markudall.senate.gov and let him know that you support his Central Colorado Outdoor Heritage proposal.
Dr. Tom Steinberg, Vail's first physician, is currenlty a Board Member of the Eagle Valley Land Trust and a Board Member of the Eagle River Watershed Council. He is a former Vail Town Council member (17 years) and former member of the Colorado State Water Quality Control Commission.
---

8 Comments on "What legacy will we leave?"