Like fracking, misadventures in chemistry still plague cycling in Colorado
But can the next generation of pro cyclists keep the sport clean?
Former University of Colorado ski racer and twice-banned pro cyclist Tyler Hamilton has been doing the
talk-show circuit
this week, touting his new book and continuing to own up to doping that cost him his gold medal in the time trial at the 2004 Athens Olympics and launched his second career as Lance Armstrong's greatest detractor.
The release of Hamilton's "The Secret Race: Inside the Hidden World of the Tour de France: Doping, Cover-ups and Winning at All Costs," written with cycling journalist Daniel Coyle, comes after Armstrong last month dropped his fight against doping allegations brought by the United States Anti-Doping Agency (USADA).
Hamilton on Thursday told the
Denver Post
he feels vindicated by Armstrong's decision, which ultimately could lead to the stripping of Armstrong's record seven Tour de France titles. Hamilton was a supporting rider for Armstrong on the U.S. Postal Service team for three of those yellow jerseys.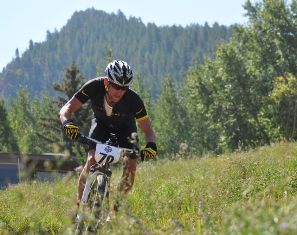 Before CU, Hamilton, 41, went to Holderness prep school in New Hampshire with quite a few future Colorado ski-town residents, including friends of mine here in Vail, and late last month I reached out to him with an email requesting comment on the Armstrong decision. He never replied.
That's not surprising since he doesn't know me and I'm not a prominent cycling writer, but I did do some coverage of the USA Pro Challenge last month for the New York Times. During that seven-stage race from Durango to Denver, Armstrong caused the focus of the tour to veer a bit off course with the announcement of his decision to stop battling the USADA.
Instead of heading to Boulder for the much-anticipated Stage 6 up Flagstaff Mountain on Aug. 25, I drove to Aspen to cover Armstrong
finishing second
in the Power of Four mountain bike race. The part-time Aspen resident spoke briefly – although not directly about his decision – to a small group of reporters and an adoring Aspen fan base.
The day before
in Breckenridge
, start of the USAPC's Stage 5 course from Breck to Colorado Springs, riders and fans were generally tired of the Armstrong story and ready to move on and cheer on a new generation of pros like Boulder's Tejay van Garderen, 24, and Taylor Phinney, 22.
In Aspen the next day, Mayor Mick Ireland, who incredibly has four siblings and a brother-in-law who survived cancer, expressed concern that Armstrong's decision would adversely impact his cancer-fighting
Livestrong
foundation. Armstrong is arguably one of the world's most renowned cancer survivors and has raised hundreds of millions of dollars to combat the disease.
And an Aspen restaurant was
the scene last summer
of a notorious confrontation between Hamilton and Armstrong over Hamilton's admission of doping and testimony against Armstrong, who, a bit ironically, planted the seeds for the USA Pro Challenge when he and former Gov. Bill Ritter
first started talking
about reviving the old Coors Classic in 2009.
In June of 1991, the very first story I ever wrote as sports editor of the Vail Daily was about the Red Zinger Bicycle Classic, which had just wrapped up the Vail Village Criterium and was an attempt to rekindle the Coors Classic – a Colorado stage race that ran from 1980 to 1988.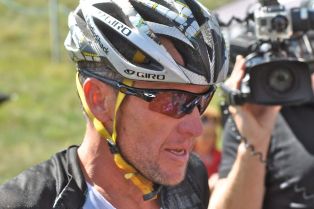 Taylor's dad, Davis Phinney, winner of the final Coors Classic in 1988, had just finished second in the Vail Village Criterium. The elder Phinney won the stage three times when it was part of the Coors Classic. "It enjoys a special place in his heart," his wife, Connie Carpenter-Phinney told me more than 21 years ago in Vail. If you recall, she won the gold medal in the first ever women's road race at the 1984 Los Angeles Olympics.
I'm taking this little trip down memory lane because I spoke to Davis Phinney again last month for the first time in two decades, interviewing him by phone for a USA Pro Challenge preview in
the New York Times
. Much of what he told me didn't make it into that story, so I emptied my notebook for a profile piece on
Boulder i Journal
.
Mostly I wanted to delve into the
Davis Phinney Foundation
, which Davis founded in 2004 after being diagnosed with Parkinson's disease 13 years ago. I haven't covered a lot of cycling in the two decades since I last spoke to Davis (and from what I can tell most of the news has been bad), but I know an inspirational story when I hear one. And clearly Davis, like Armstrong, is doing a lot of good for a lot people outside of the sport.
I concluded my USA Pro Challenge coverage for the
New York Times
with a look at the next generation of American cyclists, riders who seemed unfazed by the Armstrong controversy and ready to roll on to bigger and better things. And I think that echoes the sentiment of Colorado's huge cycling fan base.
But there remains a massive elephant in the room. Even though race times have gone down these days and we're not seeing the eye-popping recoveries and record results that seemed routine up until the middle part of the 2000s, one has to wonder if the next generation is getting smarter and just mastering chemistry in more subtle ways. I sincerely hope not.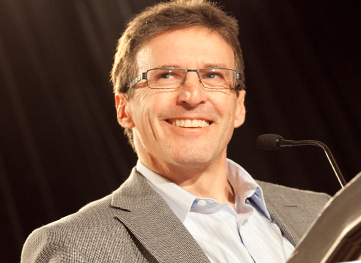 To some degree, the USADA going after Armstrong a decade later seems like one U.S. bureaucracy spending our tax dollars to rewrite the history books written by another U.S. bureaucracy, the U.S. Postal Service. And going after the cyclists seems a little like chasing small-time street dealers instead of the cartels (i.e., sponsors, team officials, coaches, etc.). In other words, you have to change the culture if you really want to change the sport.
I spent the last nearly four years covering politics, energy and environment for the
Colorado Independent
, often exploring Colorado's natural gas boom and then bust and now boom again. New innovations in horizontal drilling and hydraulic fracturing have opened up vast new reserves of gas once thought unreachable.
The good thing about gas is it burns 50 percent cleaner than coal and we have lots of it right here in Colorado, but fracking is an adventure in chemistry – one that can taint the state's most precious natural resource: water. State, federal and local officials argue over regulations and levy fines that amount to slaps on the wrists of corporations reaping obscene profits.
This may be a bit tortured of an analogy, but I hope the next generation of professional cyclists exercises the utmost caution in moving the sport forward, much as I would urge Colorado regulators and industry officials to overreach in terms of limiting the impacts of natural gas drilling near schools, homes and water sources.
Just say no to deals with the devil, because adventures in chemistry at the cost of personal and public health simply aren't worth the long-term risks. Just ask Tyler Hamilton.
---

5 Comments on "Like fracking, misadventures in chemistry still plague cycling in Colorado"