Popper to pop in for Vail New Year's show with DJ Logic
Blues Traveler front man John Popper will appear tonight as a special guest at the inaugural Vail New Year's 2012 celebration at Dobson Ice Arena, including local favorite DJ Logic.
New Year's Eve falls on a Saturday night this year, meaning it's likely to be an even bigger blowout than it usually is in the Vail Valley. The Dobson event, billed as the largest dance floor in Vail, is just one of many options.
The bands have been booked, the deejays have been lined up for months, and most bars and restaurants in and around Vail and Beaver Creek will pull out all the stops to ring in the New Year right.
One of the more intriguing party options is at Bōl in Solaris at Vail. The high-tech bowling alley and night club is charging $250 a head for a party that lasts from 9 p.m. to 2 a.m.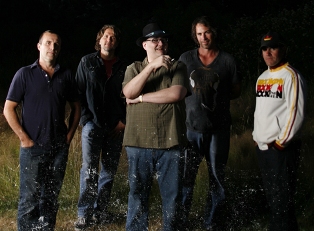 In collaboration with Ketel One and Moet Imperial, Bōl will provide complimentary Moet Imperial Champagne until midnight, and the Ketel One Ice Bar will be pouring complimentary drinks when guests arrive. There will also be apps passed from 10 p.m. to midnight, and a special late-night menu until 1 a.m.
Miami's DJ Lito will provide the entertainment, and VIP tables are available for $400.
But there are a variety of lower-priced options that include live music like Vail's own Wolfpack at the Sandbar in West Vail.
There's no cover at nearby Bearfish Bar and Grill's second annual "Fire on the Mountain" party. Hawaiian shirt or coat and tie recommended starting at 5 p.m. George, Skip Dog, Wacko, Mike Peters, Stoney and maybe Jeff Miller will provide the jams.
Or check out :
Popper and DJ Logic
as Dobson Ice Arena for $75.
Earlier in the evening there are a
slew of family events
like fireworks and torchlight ski downs at Vail's Golden Peak – all for free.
And
Beaver Creek gets in on the action
with similar festivities but the added bonus of a Family Carnival at McCoy's until 1 a.m., so the whole family can celebrate together at midnight.
Whatever you do, avoid driving.
Free bus service
both in and out of Vail is being stepped up to accommodate revelers, and Vail's curfew will be in place for anyone under 17. A
special event district
in the Vail Village core blocks access to anyone under 21 who isn't accompanied by an adult.
That all stems from the underage near-brawl that used to occur on an annual basis in Vail Village before the curfew was enforced 10 years ago. Now it's an adults-only party with a somewhat steep price tag at some bars and eateries.
But the more relaxed vibe now in Vail Village has generally eliminated amateur hour and created a better atmosphere for celebrating 2011 and ringing in what everyone hopes will be a stellar and snowier 2012.
Editor's note: A version of this blog first appeared on
inspirato
.com.
---

175 Comments on "Popper to pop in for Vail New Year's show with DJ Logic"