Great restaurant deals greet opening days at Vail, Beaver Creek
Birds of Prey World Cup confirmed for Dec. 2-4
A couple of my favorite Vail Valley restaurants – one on the high end and one more in the middle – are offering some very sweet deals this week and for Thanksgiving next week. Just in time for Vail to open today, followed by Beaver Creek on Wednesday.
First, La Tour in Vail Village is offering a 50-percent-off dinner discount that includes a Thanksgiving dinner plate of roast turkey, fennel and sausage stuffing, potato puree, green bean casserole, cranberry preserves and giblet gravy for $14.50. Or there's a full, three-course option for $35.
Why stay home and cook on Thanksgiving Day, or locked away in your hotel room or condo waiting for room service if you're visiting? Let the great chefs at
La Tour
do the home cooking for you.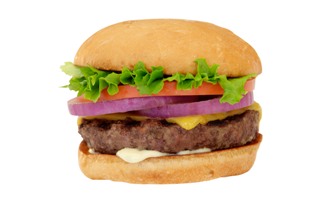 "Down valley" in Edwards, the "fast-casual gourmet burger chain" called Larkburger is hosting a "Movember" fundraiser today from 11 a.m. to 9 p.m. Ten percent of all the proceeds from the six Larkburger restaurants in Denver, Boulder, Fort Collins and Edwards will benefit the
Movemeber
Foundation – a group that raises funds and awareness for men's health and cancers that affect men.
"At Larkburger, we believe in supporting good causes large and small," said Adam Baker, president of Larkburger. "Men's health and Movember are close to our hearts, and we're glad to contribute to the cause."
Larkburger started in the Vail Valley as a spinoff of the Vail's critically acclaimed high-end Larkspur restaurant. Their burgers are insanely good, and the cause is clearly worth a visit on Friday after hitting the slopes at Vail on opening day.
Because of a series of fall snowstorms (another one is expected Saturday) and cold temperatures perfect for snowmaking, Vail opened at 9 a.m. today with access out of both Vail Village on the Vista Bahn and Lionshead on Born Free Express and the Eagle Bahn Gondola. In all, there were 10 trails and 160 skiable acres on opening day.
Beaver Creek opens on Wednesday, although there is no word yet on just how much terrain will be available. Suffice to say conditions will be exceptional for this time of year given the great early-season weather.
In fact, Vail Valley Foundation officials today announced that the International Ski Federation (FIS) today confirmed the
2011 Audi Birds of Prey World Cup Race Week
events in Beaver Creek Dec. 2-4 without requiring an official snow control inspection.
According to VVF officials: "The FIS normally sends snow control inspectors to World Cup sites in advance of the competitions to ensure that good race course conditions exist or that the weather forecast is favorable for snowmaking. Based on favorable snowmaking temperatures and storms over the past month, FIS Men's Chief Race Director Guenter Hujara was willing to give organizers the thumbs up Friday, cancelling the inspection."
"Based on the excellent current snow conditions in Beaver Creek, everything is ready and the 2011 Audi FIS Ski World Cup races on the Birds of Prey are confirmed," Hujara said. "The races could take place this weekend. We very much look forward to returning to Beaver Creek where this year's World Cup events will also serve as one of the important steps towards the FIS Alpine World Ski Championships in 2015."
So there you have it, we officially have enough snow to conduct a World Cup downhill in mid-November. Still, racers will have to wait until Dec. 2-4; the rest of us can check out the Beav' on Wednesday.
Editor's note: A version of this blog first appeared on
inspirato.com
.
---

317 Comments on "Great restaurant deals greet opening days at Vail, Beaver Creek"