Spring skiing in the fall: Day one at Arapahoe Basin
Depending on how diehard of a skier you are, you may have only wrapped up the 2010-11 ski season a couple of months ago. Now the 2011-12 season is officially back on.
Arapahoe Basin opened for the season Thursday (it just shut down on July 4), and
Loveland opens today
. Both resorts are only about 45 minutes to an hour east of Vail for locals and shoulder season guests who just can't wait for Vail to open on Friday, Nov. 18.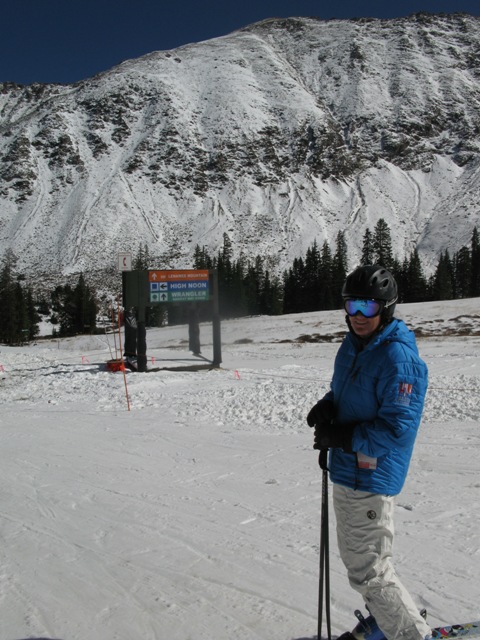 My wife and I made a couple of quick runs at A-Basin on Thursday, and it was about what you'd expect for mid-October: one short run, quite a few eager snow riders with some pent-up summer aggression, and a muddy parking lot full of revelers already firing up the grills on the Beach. A lot of fun actually.
The weather was fantastic -- spring skiing in the fall -- but It'll take quite a bit more snow to get things really rolling. Still, it's always good to make the first turns of the season.
Vail, by the way, did start
making snow
last Friday, Oct. 7, but it's mainly meant to accommodate U.S. Ski Team training on Golden Peak, which is scheduled to start Nov. 1. Beaver Creek, which doesn't open to the public until Nov. 23, hasn't yet gotten into the snowmaking act – even though it hosts its annual
Birds of Prey World Cup
races Dec. 2-4.
Saturday, Wolf Creek in southern Colorado re-opens after
opening for the season
last Saturday, Oct. 8, and then shutting down for a few days on Tuesday, Oct. 11. Several local snow riders made the long drive down south for opening weekend there.
In all, the state will have three resorts up and running on Saturday, although the very reliable
Colorado Powder Forecast
predicts warm and dry weather for the next week or so, with a slight chance of snow in the northern mountains on Sunday.
What that means is the weather will be ideal for biking and hiking. I did a great ride on the North Trail on Monday and then hiked with my family on Meadow Mountain (just above the Holy Cross Ranger District station on Wednesday). There are a few golden leaves still hanging on for show.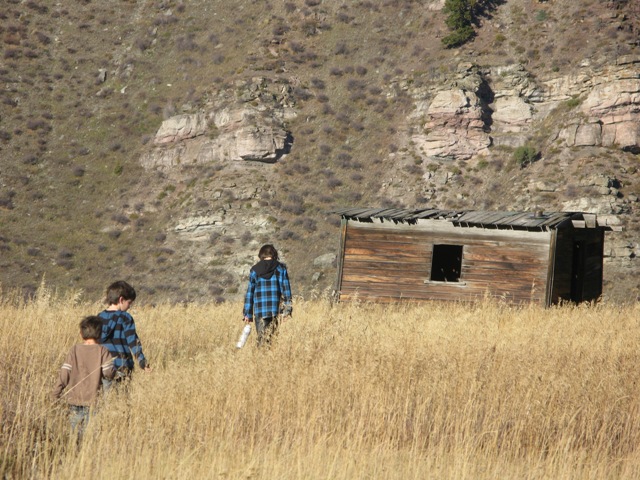 This is the time of year when you can pull off those improbable doubles. Ski a few runs in the morning and then get in a great bike ride in the afternoon. Or play nine holes of golf (at a discounted rate) or go fly fishing. Pick your sport.
Also, restaurant deals abound in town. This is the final weekend for
Vail Restaurant Month
, which comes with a slew of deals, and one of my favorite places,
La Tour
, is offering 50 percent off all entrees starting on Sunday.
So head to town, make a few turns on your way, and then soak up some uncrowded, sunny serenity in Vail Village or Beaver Creek.
Editor's note: A version of this blog first appeared on
inspirato.com
.
---

76 Comments on "Spring skiing in the fall: Day one at Arapahoe Basin"