Ex-GOP boss Wadhams resurfaces in Michigan Senate race
Depending on what website you first saw the weekend news about Dick Wadhams' new job, the former Colorado Republican Party chief is either a genius political puppet master/kingmaker or a bumbling GOP operative who badly botched the last few races in his home state.
The Denver Post first broke the news that Wadhams will be running the U.S. Senate primary campaign of Clark Durant against establishment Republican Pete Hoekstra in Michigan, with the winner taking on incumbent Democrat Debbie Stabenow.
"SUCKS TO BE SABENOW," proclaims Colorado Peak Politics, which goes on to portray Wadhams as "a dragon slayer, taking down U.S. Senate Minority Leader Tom Daschle in 2004. Add to that helping elect conservatives from Bill Armstrong to Wayne Allard and Bill Owens [in Colorado] and his electoral record is pretty hard to match."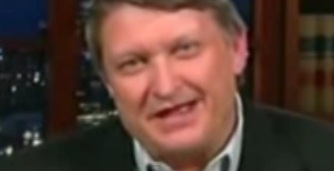 But Wadhams' record in Colorado since those GOP successes has been checkered at best, starting with the 2008 U.S. Senate race in which former U.S. Rep. Bob Schaffer lost by a wide margin to Democrat Mark Udall. For a little under a month, former six-term Republican U.S. Rep. Scott McInnis, a Western Slope stalwart, was the presumptive GOP frontrunner.
McInnis pulled out for family reasons, but later told the Colorado Independent that the right wing of the party had become too extreme. Without naming Schaffer campaign manager Wadhams, McInnis indicated a philosophical rift had developed that made it hard for so-called moderate Republicans to run for state and national offices in Colorado.
"I would have beat Udall, that wasn't the issue," McInnis told the Independent at the time. "Frankly I have more difficulties with the right wing of my party then I do with taking on a Democrat. Udall was not the biggest threat I faced in the election. My biggest threat was getting through the primary. Both parties have a pretty radical element to them."
Then came the 2010 gubernatorial race, which saw McInnis once again as the frontrunner until a plagiarism scandal forced Wadhams to back tea party favorite Dan Maes, who then stumbled through his own series of political missteps. Those blunders led to former U.S. Rep. and national anti-immigration icon Tom Tancredo entering the race as an independent. Democrat John Hickenlooper waltzed into office, and Wadhams got some of the blame.
Including some from Maes, although he reserved most of his vitriol for Tancredo in his self-published book about last year's race, "Running Without Cowboy Boots."
Colorado Pols points out Wadhams is the right man in a scrappy primary race like Durant versus Hoekstra, even if Wadhams is now backing the anti-establishment candidate:

"It's a bit of a role-reversal for former Colorado GOP chairman Dick Wadhams to run Durant's campaign, after declining to seek re-election for Colorado GOP chair under a cloud of accusations of meddling in primaries spanning two election cycles -- muscling primary candidates around on the way to losing general elections to Democrats. Between Bob Schaffer and Jane Norton, Wadhams has overseen both sides of the primary coin recently, that is the winning and the losing. And while once he got to the general election it's been more about losing in recent years, statistically that means he's up for a win. Right? All told, we do think a sharp-elbowed GOP Senate primary is exactly what Wadhams is best at, so it's a good hire -- he just wasn't very good at admitting this while he was GOP chairman."
---

798 Comments on "Ex-GOP boss Wadhams resurfaces in Michigan Senate race"