Luxury TV network reports it's Plum broke, announces looming layoffs
With more expenses than revenues, Plum TV announced a system-wide restructuring today that is resulting in "significant layoffs" in all eight of its markets.
"We've been operating in a very tough media market and economic environment. It became very clear that Plum's revenue projections were lower than expected and their operating expenses were higher," Plum spokesman Robbie Vorhaus told Real Aspen today. "Plum's leadership realized they were in trouble and wanted to preserve the brand. Unfortunately one of the ways to cut costs quickly is a staff reduction."
Vorhaus said he was not privy to how many staffers were laid off nationwide or in specific markets.
"There are certainly going to be job losses in Aspen," he said.
Plum operates cable television stations in eight luxury vacation markets: Aspen, Vail, Telluride, Sun Valley, Miami Beach, Martha's Vineyard, Nantucket and the Hamptons.
"Every one of those offices will experience a significant staff reduction," Vorhaus said.
Before the layoffs, there were 85 staffers employed nationwide.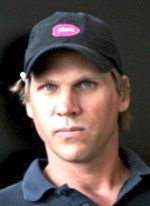 The job slaughtering comes just days after Plum's CEO, Jerry Powers, resigned saying the company's board denied his six-figure request to pay bills and make payroll.
"You've got a board with billionaires looking over [85] employees whose checks might not clear," he told the Miami Herald. "After I started, the board gave us $4 million. But they didn't tell me about the $6.7 million in unpaid bills. The board put in another $5 million this year, and that ran out two weeks ago. On Thursday, the board refused more funding."
When asked if the directors of the television network's board were paid, Vorhaus said that "every situation is different" and declined to say whether they would be hurt financially.
Now that Powers is gone, Tom Scott, Plum's chairman and co-founder, is taking over operations. Scott is the founder of Nantucket Nectars juices.
The company is also suspending Plum Miami Magazine, which debuted in March, and has put its glossy in the Hamptons "on hiatus" until next summer, according to Vorhaus.
Plum is also planning to launch a magazine in Aspen, which "is still on track."
David Cook, publisher of Plum's mountain region and de facto general manager, said that only he and the sales director were retained in Aspen. All of the on-air talent and the Aspen station's other staff have been let go.
"There were substantial layoffs in the midst of a pretty big restructuring that's happening and will be ongoing," he said. "That said, we will be broadcasting live come winter and the magazine in Aspen is coming out as planned."
As it usually does in the shoulder seasons between winter and summer, Plum TV will be broadcasting its "best of" content. "The restructuring came at a good time if you can call it that because we never broadcast live through the shoulder season," Cook said.

Meanwhile, the N.Y. State Department of Labor's Unemployment Insurance Division issued a subpoena to review Plum TV payroll records and books from Jan. 1, 2008 through this past June.
"Plum's attorneys are working with the state of New York to understand exactly what the charges are and Plum is fully complying," Vorhaus said.
Follow Troy Hooper on Twitter.

---

15 Comments on "Luxury TV network reports it's Plum broke, announces looming layoffs"