Ski Club Vail's Gregorak just misses podium in opening FIS slalom in New Zealand
Races under way despite record snowfall Down Under
CORONET PEAK, New Zealand – Ski and Snowboard Club Vail product Will Gregorak just missed a podium in the first FIS alpine ski racing action of the season today – a slalom at Coronet Peak, New Zealand, where the U.S. Ski Team has been training since early August.
Gregorak, of Longmont, missed the podium by two-hundredths of a second as Norwegian Lars Elton Myhre took the win. Will Brendenburg, of Spokane, Wash., tied for second with Canadian David Donaldson.
Today's racing action was the first of four in a series that was nearly scrubbed by heavy snowfall at the Down Under resort where it's the heart of winter. Racers have been challenged by massive amounts of snow in what's been billed as the "Storm of the Century" in New Zealand.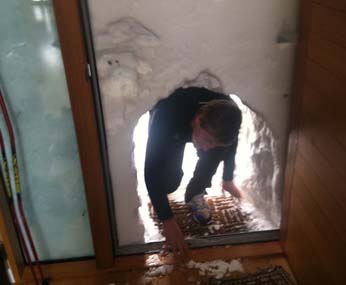 U.S. Ski Team Men's Technical Head Coach Mike Day said the races are more about the training than the results, although he was happy to have two racers in the top four.
"We didn't have a bunch of guys racing today because we're obviously down here to train at this point," Day said. "We're looking at these races as a training opportunity more than anything else. This camp is a continuation of our fundamental progression as we slowly build toward Soelden [Austria in October, where World Cup action starts]. We still have quite a bit of preparation coming up."
OFFICIAL RESULTS
FIS Southern Cup
Coronet Peak, New Zealand – Aug. 17, 2011
Men's Slalom
1. Lars Elton Myhre, Norway, 1:30.54
2. David Donaldson, Canada, 1:30.69
2. Will Brandenburg, Spokane, WA, 1:30.69
4. Will Gregorak, Longmont, CO, 1:30.71
Women's Slalom
1. Lotte Smiseth Sejersted, Norway, 1:39.29
2. Susanne Riesch, Germany, 1:39.40
3. Lena Duerr, Germany, 1:39.47
For complete results: http://www.fis-ski.com
---

396 Comments on "Ski Club Vail's Gregorak just misses podium in opening FIS slalom in New Zealand"