Vail-area congressman Polis praises federal gas-drilling report but also warns of shortcomings
The two Colorado lawmakers leading the charge to clean up the controversial natural gas drilling process called hydraulic fracturing, or fracking, were pleased by a federal advisory panel's findings Thursday urging greater transparency and disclosure of the chemicals used in the process. But both warned much more needs to be done.
"The subcommittee's recommendations and its acknowledgement that changes need to be made are certainly a step in the right direction," said U.S. Rep. Jared Polis, D-Boulder. "However, until legal shortcomings are fixed and voluntary recommendations become actual requirements, communities will remain without real assurance that their air, water and health are adequately protected."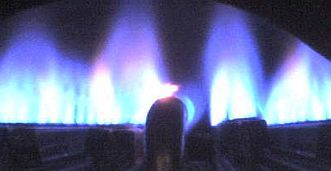 The Secretary of Energy Advisory Board Shale Gas Production Subcommittee
released its report Thursday (pdf
), calling for mandatory disclosure of the chemicals injected deep into natural gas wells along with water and sand to fracture rock formations and free up more gas. Critics say the process can lead to groundwater contamination while industry officials maintain it's a safe process in which the chemicals often must remain secret for proprietary reasons.
The advisory panel also urged industry to move toward best environmental practices and to improve other aspects of drilling operations that have been proven to sometimes cause groundwater contamination.
"I support their call to develop best practices for casing and cementing jobs in fracking operations," U.S. Rep. Diana DeGette, D-Denver, said. "Last year's BP spill in the Gulf has been largely attributed to faulty casing and cementing, and, as I have repeatedly warned, the consequences of a similar tragedy in an onshore well could be even more catastrophic."
Colorado regulators and industry representatives have
consistently told the Colorado Independent
that faulty cement jobs of gas wells and leaks from pipelines and holding ponds are more of a threat to groundwater than fracking itself, making chemical disclosure somewhat of a red herring.
Polis, who also has sponsored legislation aimed at
better air-quality regulation
of natural gas drilling, said he's glad the panel report examined other aspects of the drilling process associated with fracking but warned federal regulators should not ignore the potential pollution impacts of the process itself.
"The subcommittee did the right thing in undertaking a broad evaluation of problems like toxic air pollution and faulty well casings, often not considered 'fracking,' by the industry," Polis said. "However, the subcommittee shouldn't be dismissive of water contamination directly attributed to fracking itself, with an EPA study currently underway, and recent news of just such a case."
Polis was referring to an
old West Virginia case
in which EPA regulators found that fracking itself caused contamination of a drinking water well. Industry has long maintained that fracking itself occurs too far below groundwater sources to cause direct contamination.
Overall, DeGette said she was pleased that the panel recommended many of the same things contained in her Fracturing Responsibility and Awareness of Chemicals (FRAC) Act, which she wrote and has been trying to get passed for several years. Polis is a co-author.
DeGette was particularly encouraged by the panel's recommendation to end the use of diesel fuel in fracking, which she has targeted as potentially one of the most damaging constituents in fracking formulas. She's seeking a
better definition of diesel fuel
from the U.S. Environmental Protection Agency (EPA).
"Over the past several months, my committee has revealed extensive evidence of the use of diesel fuel in fracking projects across the nation," DeGette said. "This report's recommendation to cease use of diesel at all is a welcome development as we strive to make the fracking process safer."
Dan Whitten, vice president for strategic communications for America's Natural Gas Alliance, said he was happy to see the panel recommend ongoing use of voluntary chemical disclosure websites and independent review of state fracking regulations – a process Colorado is currently undergoing.
"While we will continue to study the details of the report, we are particularly pleased with the recommendation to bolster the role of the
multi-stakeholder group STRONGER
and the Ground Water Protection Council (GWPC) to work within the state regulatory framework," Whitten said.
"The report also reinforces ANGA's prior commitment to disclosure of hydraulic fracturing fluids through the
state-based GWPC registry
, FracFocus.org. ANGA member companies are committed to the safe and responsible development of our nation's clean and abundant natural gas supplies."
And the lone environmental representative on the panel, Environmental Defense Fund President Fred Krupp, defended its balance. A group of
scientists earlier in the week
questioned the panel makeup, charging it was weighted too heavily toward industry interests.
"At a time when so much of the debate in Washington is characterized by discord and paralysis, it finds common ground and offers a clear consensus. The public's right to clean water and clean air cannot be compromised," Krupp said.
"The subcommittee's recommendations won't solve every problem overnight. But if implemented, they would make real progress toward developing this abundant energy source in ways that safeguard public health and the environment. Rigorous, well-designed standards and improved transparency and disclosure can help ensure that shale gas is developed responsibly now and in the future."
---

4 Comments on "Vail-area congressman Polis praises federal gas-drilling report but also warns of shortcomings"