Obama budget cuts likely to slash home heating assistance for 17,000 low-income Colorado households
More than 17,000 low-income Colorado households will lose state benefits to help pay their home heating bill this winter if the federal government delivers on expected funding cuts to the Low Income Home Energy Assistance Program (LIHEAP).
Colorado's share of LIHEAP last year, delivered in the form of block grants to the state's Low-income Energy Assistance Program (LEAP), was $62 million. The Obama administration in February proposed cutting overall LIHEAP funding in half, meaning Colorado is faced with receiving only $31 million for the winter of 2011-12.
"It's going to be grim next winter, that's for sure," said Skip Arnold, executive director of the non-profit
Energy Outreach Colorado (EOC
), which provides low-income energy assistance during the summer months.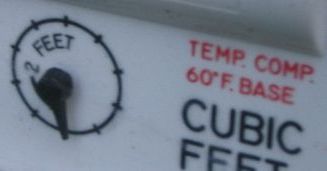 "Of course, those numbers aren't settled yet, but they seem all but settled," Arnold said. "When the president agrees that the LIHEAP should be cut in half then it seems fairly close to a done deal. It's going to go from $5.1 billion [nationwide] two years ago to $4.7 billion last year to about $2 billion. It's going to get cut in half."
Compare that to the $15 billion a year that the U.S. military admits to spending on overall fuel cost around the world, or the $1.5 billion it spent on fuel in Afghanistan alone between October of 2010 and May of this year. One former Pentagon official
recently
told NPR that air conditioning in Iraq and Afghanistan costs the military more than $20 billion a year when road building, fuel convoy security and other infrastructure is factored in.
Anticipating severe cuts to
LIHEAP
, states across the Midwest and South are slashing benefits for summer cooling programs to save money for winter, meaning low-income households broiling in the
recent
heat wave have had to turn off air conditioners to pay doctor bills and buy groceries. States are worried they won't have enough money left for heating assistance when winter cold sets in.
Colorado doesn't have that problem because it's much cooler and less humid, even on the Front Range (where temperatures have pushed 100 in recent days), and because EOC's summer assistance program was fully funded by the legislature last session. But the winter will be a different story this year, especially if it's unusually snowy and cold.
Last year, Colorado used its share of LIHEAP to dole out about $370 each to 126,000 low-income households struggling to pay their home heating bills during the winter months between Nov. 1 and April 30.
Todd Jorgensen, executive director of
LEAP
, said that number will drop to 113,000 next winter, which includes a 5 percent increase in households in need due to the ongoing economic downturn.
Jorgensen said this all comes at a time when economic uncertainty has dramatically increased the number of households in need. He said that during the winters of 2008-09 and 2009-10, LEAP saw an eligibility increase each year of about 30 percent over the previous year.
Given the expected federal cuts, the state this year is leaning toward decreasing its eligibility requirement (currently set at 185 percent of federal poverty levels) to 150 percent. That way fewer people will receive that same $370 six-month benefit.
If the eligibility requirement stayed the same, Jorgensen said, around 130,000 households would receive a much lower benefit of slightly over $200 for six months, which raises the question of whether the benefits warrant the administration costs.
Jorgensen hopes Arnold's organization can step in to some degree and help mitigate the impacts to the 17,000 households that received energy assistance last winter but likely won't be eligible this coming winter.
"Even without these reductions we are not able to cover the full need and we see that, the EOC sees that," Jorgensen said. "People are making tough decisions between paying for the prescription or buying groceries or those kinds of things. That unfortunately will be exacerbated."
---

2 Comments on "Obama budget cuts likely to slash home heating assistance for 17,000 low-income Colorado households"