Pew Environment critical of wilderness release act they say 'would undo decades of public land protections'
The Pew Environment Group Tuesday came out in opposition to a bill introduced last spring by House Majority Whip Kevin McCarthy, R-Calif., that would open up a "Wyoming-sized" chunk of national forest and Bureau of Land Management land to resource extraction, road building and motorized vehicle traffic.
"This legislation would undo decades of public land protections by opening up an area the size of Wyoming to new industrial activity," Pew Environment Group Deputy Director Tom Wathen said in a prepared statement. "It would allow some of the country's most pristine and spectacular landscapes to be exploited, including the vast majority of undisturbed national forests."
Technically, McCarthy's
H.R.1581
, the Wilderness and Roadless Area Release Act, would "release wilderness study areas administered by the BLM that are not suitable for wilderness designation from continued management as defacto wilderness areas," according to the bill's summary.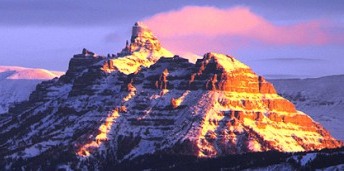 Also, it would "release inventoried roadless areas within the national forest system that are not recommended for wilderness designation from the land use restrictions of the 2001 Roadless Area Conservation Final Rule and the 2005 State Petitions for Inventoried Roadless Area Management Final Rule, and for other purposes."
What that means is the controversial
Colorado Roadless Rule
, a six-year process by which the state petitioned for some control over the management of its 4.2 million acres of roadless federal lands, would be scrapped. As would the 2001 Clinton Roadless Rule, which the Colorado Roadless Rule was meant to replace.
And the Obama administration's proposed
Wild Lands policy
, which would study and designation appropriate BLM lands for wilderness protection, would be scrapped before it's even really implemented.
"Allowing these lands to be managed for multiple use enables local land managers and communities to potentially allow for reasonable resources development, better healthy forest management, more reliable grazing and numerous recreational activities, including motorized sports and increased access for better hunting and fishing," McCarthy said in testimony Tuesday before House Subcommittee on National Parks, Forests, and Public Lands (watch video below).
"These activities could create jobs and generate new revenue for many rural and outlying communities across the country that depend on visitors to our national forests and public lands."
Pew
estimates
current levels of protection would be removed on more than 60 million acres of public lands.
"Mining, logging and drilling are already permitted in more than half of our national forests and other public lands," Wathen said. "This bill would open the door to such activity on most of the rest. As a result, valuable fish and wildlife could be lost and clean drinking water for millions of Americans compromised."
Wyoming Sen. John Barrasso has introduced a companion bill in the Senate (S.1087).
---

15 Comments on "Pew Environment critical of wilderness release act they say 'would undo decades of public land protections'"