Restoring form and function a driving motivation for Vail Valley plastic surgeon Mangat
Dr. Devinder Mangat, of the Mangat Plastic Surgery Center in Edwards, knows that in this day and age of post-"Nip/Tuck" public perception of his profession, many people think plastic surgery is a vanity-driven indulgence of the idle rich. And he derives great pleasure from helping people improve their physical appearance and consequently their sense of self-worth, regardless of their socio-economic status.
But what really drives Mangat, a 64-year-old face and neck specialist who has been practicing in the Vail Valley for 17 years, is the reconstructive side of plastic surgery – returning function and restoring the appearance to burn victims and people suffering from tumors, cancers, cleft lips and palates and other congenital deformities.
About 90 percent of Mangat's work in the Vail Valley is of the cosmetic variety, and only about 10 percent reconstructive. But 100 percent of the pro-bono work he does in the United States and around the world is reconstructive.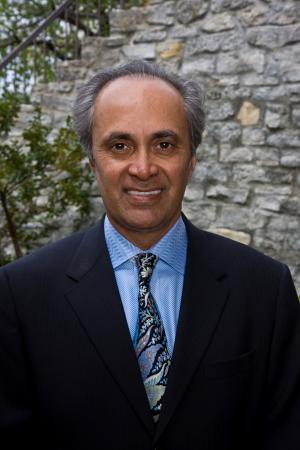 "What, unfortunately, the press and the media has popularized in plastic surgery is the cosmetic surgery, or the surgery of appearance, and you certainly cannot discount the need for that and how fulfilling that is for both the patient and the surgeon," Mangat says, "but you don't hear as much about the need for those reconstructive procedures that for the patient are extremely valuable."
Mangat heads up a surgical mission team for Horizon Community Church in Cincinnati, Ohio -- where he also has a practice – and travels down to the Central American town of Orange Walk, Belize, every February. There his team will perform between 60 and 75 pro-bono surgeries over a four-day period in the impoverished community, where cleft lips and palates – surgically repaired at an early age in the developed world – are common among children into their teens. The deformity can lead to speech problems, swallowing difficulties, drooling, aspiration of food into the nose and other problems.
"There's a great deal of social stigma attached to someone who has an unrepaired cleft lip, and sort of almost a mythological curse, where these kids are ostracized and maybe thought to be possessed by the devil," Mangat says. "So to be able to give them a so-to-speak 'normal life' is really just tremendous."
As president of the American Academy of Facial Plastic and Reconstructive Surgery in the late 1990s, Mangat also helped found a two-pronged philanthropic program called "Face to Face." One aspect of that national charitable organization parallels his work in Belize, sending plastic surgeons around the world to operate on children from India to Mexico.
Another focus of Face to Face is a program in the United States that works in conjunction with the National Coalition Against Domestic Violence. Once women are out of an abusive relationship, if they have facial deformities or scars, volunteer surgeons for Face to Face will do reconstructive surgery on pro bono basis.
"That really has two benefits: one is obviously is the physical improvement, restoring their face to its pre-injury status. But, unbelievably, the second benefit is psychological, because a lot of these women feel that this is closing a door on the past and moving on with their life," Mangat says.
Mangat and his family split time about equally between their home in the Vail Valley, which they've had for 25 years, and their home in Cincinnati. But with two of his four children and two grandchildren living in Denver, and his overall love of the mountain lifestyle, Mangat says his family is transitioning to the Vail Valley full-time.
"The mountains are much too drawing to your heart to be able to stay away," he says. "I love the outdoors. I climb fourteeners and I bike and I run and I love to play golf, and so Colorado is just one giant playground that I really enjoy."
Mangat was born in Kenya and raised by parents originally from India. He came to the United States to go to medical school when he was 19, and has been here ever since.
Editor's note: This story first appeared in Vail/Beaver Creek Magazine.

---

297 Comments on "Restoring form and function a driving motivation for Vail Valley plastic surgeon Mangat"