Nation's ski areas top 60 million skier visits for only second time, setting new record
The nation, like Vail, enjoyed a banner season for snowfall in 2010/11 and therefore saw a record number of skier visits.
The National Ski Area Association announced Friday that an end-of-the-season survey recorded 60.54 million visits, edging out the previous record of 60.5 million in 2007-08 by just 0.1 percent. The figure is a .06 percent increase from last season's 59.8 million visits, and it is just the second time the U.S. ski industry has broken 60 million.
"The association announced preliminary figures in May projecting that, at an estimated 60.1 million skier/snowboarder visits, the 2010/11 season was the second-best on record. However, an unprecedented turn of events that saw many ski areas operating late into the spring, and even summer, helped fuel the industry toward setting the new visitation record," wrote Troy Hawks, spokesman for the National Ski Area Association.
"As an illustration of the late-season surge in visits, it's estimated that nearly 50,000 skier/snowboarder visits occurred over the July Fourth holiday alone, in which nearly a dozen ski areas were either still in operation, or had reopened."
In June, Colorado Ski Country USA, which held its annual meeting in Aspen, reported a 2.6 percent increase in skier visits compared with the year prior. The trade group represents all Colorado ski resorts except those in Vail Resorts' portfolio, which include Vail, Keystone, Breckenridge and Beaver Creek. Arapahoe Basin, which is included in a marketing arrangement on Vail Resorts pass products but owned by a different company, stayed open until July 4.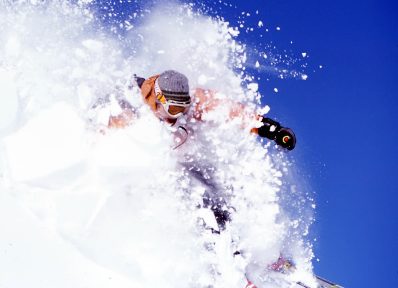 Vail Mountain, meanwhile, announced a new skier visit record with 1.75 million skier days after a record 524-inch snow year. Vail's lifts shut down in late April but snow-sliding action continued into May with snow-tubing at Adventure Ridge.
A prolonged period of cold and wet weather, along with a 71-inch base at the top of Aspen Mountain in May, convinced the Aspen Skiing Company to reopen for Memorial Day weekend and a string of subsequent weekends that stretched into June. Chairlift-served peaks in California, Oregon, Utah and Washington enjoyed even more snow with Lake Tahoe, Mammoth and Snowbird among the resorts where people — many of them in shorts, Hawaiian shirts and bikinis — lined up on their skis and snowboards to sample the Fourth of July snow bounty.
This year most regions in the United States experienced noticeable increases in snowfall including the Pacific Southwest (up 43 percent), Northeast (up 35 percent), Rocky Mountains (up 33 percent), Midwest (up 27 percent), and Pacific Northwest (up 19 percent), according to the Lakewood, Colo.-based National Ski Area Association. The group also said that snowfall was up 29 percent at U.S. ski resorts this year, the highest in decades.
Last month, the Aspen Skiing Company announced that its skier visits were up a modest 1.7 percent in 2010/2011 compared with the season prior. Aspen's numbers are still below the 2007/2008 season – the year before it saw business plunge almost 8 percent when the recession took hold of the U.S. economy.

---

8 Comments on "Nation's ski areas top 60 million skier visits for only second time, setting new record"