Forest Service researcher shows potential hazards of hydraulic fracturing in new study
Hydraulic fracturing itself may not directly contaminate groundwater supplies, as the oil and gas industry has steadfastly maintained for years, but the wastewater associated with the controversial process can be very hazardous to forest life, at least according to a new study produced by a U.S. Forest Service researcher.
Conducted by researcher Mary Beth Adams and published in the Journal of Environmental Quality, the study is entitled "Land Application of Hydrofracturing Fluids Damages a Deciduous Forest Stand in West Virginia."
Adams applied more than 75,000 gallons of fracking fluid to a quarter-acre plot of land in the Fernow Experimental Forest in West Virginia. All of the groundcover on the plot died almost right away, and within two years 56 percent of the approximately 150 trees in the area had died.
"The explosion of shale gas drilling in the East has the potential to turn large stretches of public lands into lifeless moonscapes," said Jeff Ruch, executive director of
Public Employees for Environmental Responsibility
, which reported on Adams' study last week.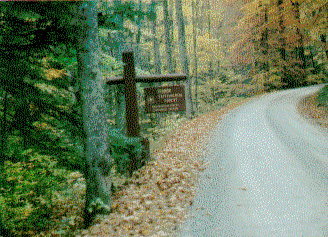 Ruch noted that land disposal of fracking fluids is a common practice and that Adams' study was conducted with a state permit. "
This study
suggests that these fluids should be treated as toxic waste," Ruch added.
In Colorado, U.S. Rep. Diana DeGette for several years has been pushing different versions of the Fracturing Responsibility and Awareness of Chemicals (FRAC) Act, which in its latest incarnation would require the national disclosure of chemicals used in the process.
The oil and gas industry maintains it must keep its formulas secret for proprietary reasons, and the process is exempt from federal regulation by the U.S. Environmental Protection Agency under the Safe Drinking Water Act.
But state oil and gas regulators in Colorado, as well as state industry representatives, argue that chemical disclosure
will not prevent spills
from holding pits and pipelines and that those areas of concern should be the real focus of regulatory efforts.
Fracking typically injects water, sand and chemicals thousands of feet below the surface to crack open tight rock and sand formations in order to free up more natural gas. Those results occur far below drinking water wells and groundwater supplies.
There is still debate
, even among scientists, over whether fracturing itself can cause contamination of groundwater.
---

1 Comment on "Forest Service researcher shows potential hazards of hydraulic fracturing in new study"