Colorado coal mine safety fines pile up even as new details emerge about Big Branch disaster
Coal mining in Colorado is conducted about as quietly as any form of major extractive energy production can be. One might even say it's somewhat of an underground industry.
But there's a robust Colorado coal-mining industry – one that operates largely off the radar in far-flung locations like the North Fork of the Gunnison River and between Hayden and Oak Creek in Routt County.
West Virginia, on the other hand, with its mountaintop removal mining techniques and last year's deadly Big Branch mine explosion, has a much higher profile as a coal-mining state. Unless they're
taking on the natural gas industry
over the conversion of coal-fired power plants to gas, Colorado coal officials seemingly like to stay off the grid.
However,
new revelations this week
that Massey Energy kept two sets of books at Big Branch, failing to report major safety hazards to the U.S. Department of Labor's Mine Safety and Health Administration (MSHA), have put the media spotlight back on coal mine safety around the country.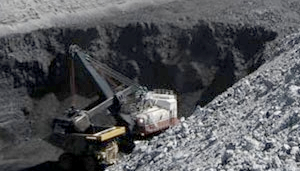 The Big Branch explosion was the worst mine disaster in the United States in the last four decades, killing 29 miners and prompting the MSHA to launch surprise inspections – including at the Twentymile Mine in Colorado – and temporarily shut down several coal mines in Kentucky.
Massey's CEO resigned, the company was sold and so far one Massey official – the former head of safety at Big Branch – has been indicted on criminal charges. Not to mention numerous civil lawsuits.
Colorado hasn't experienced anything nearly as dramatic, but just last month a
worker died in an accident
at the West Elk Mine in the North Fork Valley. And the Twentymile Mine also has
a history of racking up safety violations
.
Overall, three major North Fork coal mines in Colorado — West Elk, Elk Creek, and Bowie – have been fined a collective $6.5 million in health and safety fines over the past decade,
according to MSHA records
. West Elk leads the way with $2.3 million in fines since 2000. Twentymile leads the state with $2.6 million in fines since 2000.
Since the Big Branch Mine resulted from a buildup of methane gas, the issue of whether to capture or flare that gas has been a contentious one in the industry. Some Colorado coal mining companies
claim it's too expensive and too dangerous
. They prefer to simply vent the gas into the atmosphere, even though it's 20 times more potent as a greenhouse gas than carbon dioxide.
Critics of the industry say the money being spent on safety violations could fund the safe capture and utilization of coal-mine methane.
"Given the rhetoric from the coal companies in the North Fork Valley over how expensive it is to capture methane or address other environmental concerns, it is noteworthy that they are squandering millions because of a seemingly chronic disrespect of health and safety violations," said Jeremy Nichols, climate and energy program director for WildEarth Guardians.
The U.S. Bureau of Land Management (BLM) has even
started considering the impacts
of coal mine methane in its review of Colorado coal mine expansion projects.
---

18 Comments on "Colorado coal mine safety fines pile up even as new details emerge about Big Branch disaster"