Judge rules Interior Department can consider air, water, wildlife impacts in weighing oil and gas leases
Conservation groups were elated this week by a U.S. District Court decision in Wyoming affirming the Interior Department's ability to weigh environmental impacts when issuing oil and gas leases on public lands – as long as it does so in a timely fashion.
U.S. District Judge Nancy Freudenthal made the ruling in a lawsuit filed by the oil and gas industry over a backlog of U.S. Bureau of Land Management (BLM) leases in Utah and Wyoming. She ruled the DOI can consider impacts to air, water, land and wildlife habitat when deciding whether or not to issue oil and gas leases, but must do so within 60 days of the lease auction.
"This underscores the importance of balanced safeguards put in place by Interior Secretary Ken Salazar to ensure that the public gets a say before our lands are put up for sale to the oil and gas industry," said Bill Eikenberry, a Wyoming rancher and former associate state director of the BLM in Wyoming.
By the time Wednesday's ruling was handed down, the BLM had worked through the backlog of more than 1,100 leases, leaving only 36 still being contended in both states. Overall, according to BLM records (pdf), more than 17,000 leases have been issued and for energy development in Wyoming and more than 4,100 leases have been issued in Utah.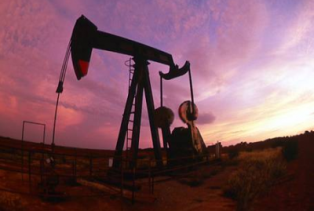 The Interior Department reports that only about half of all the oil and gas leases on federal lands around the nation are actually in production. That number is only 33 percent in Wyoming and just 22 percent in Utah, and Interior predicts drilling permits on federal lands will increase 40 percent this year.
Still, Republicans are pushing hard to speed up both the leasing and the permitting process, including a bill introduced this week by U.S. Rep. Mike Coffman, R-Colo., that would compel the Interior Department to identify 200 onshore leases a year with the highest oil and gas production potential and move them through the permitting process within 180 days
U.S. Rep. Doug Lamborn, R-Colo., this week blasted the Obama administration for tapping the Strategic Petroleum Reserve to lower gasoline prices this summer while impeding domestic oil and gas production. But critics say the industry is stockpiling federal leases, stalling on production and needs to start developing its backlog of oil and gas leases.
"What we need is a sensible energy policy to increase the supply of American energy, which will lower costs and create millions of American jobs. According to the Congressional Research Service, the U.S. has 163 billion barrels of recoverable oil," Lamborn said in a release.
"As part of the American Energy Initiative in the House, my Republican colleagues and I have passed numerous bills so far this session to increase our access to those sources. The Senate has yet to pass any of them."
But Robin Cooley, the Earthjustice attorney for the conservation groups that intervened in the Utah and Wyoming case, said Wednesday's decision is actually a win-win for both the industry and the environmental community.
"The ruling clearly provides the Interior Department the room to make educated decisions about whether to issue a lease while providing certainty to the oil and gas industry that such decisions will happen on a reasonable timeline," Cooley said.

---

212 Comments on "Judge rules Interior Department can consider air, water, wildlife impacts in weighing oil and gas leases"