Colorado Rep. Coffman pushes for more onshore drilling on public lands as Obama taps reserves
What Republican Congressman Cory Gardner hopes to do for
offshore oil and gas drilling in Alaska
, his fellow Colorado GOP House member Mike Coffman is looking to do for onshore drilling on federal lands across the country — strip away perceived environmental regulatory hurdles.
Coffman dropped his Facilitating American Security Through Energy Resources Act (FASTER) bill on Monday and immediately got blowback from environmental watchdog groups.
Besides borrowing its acronym from a famously controversial piece of transportation legislation in Colorado, FASTER (
H.R. 2375
) "would require the U.S. Department of the Interior to accelerate and streamline the approval process for onshore oil and gas production permits on federal lands to produce for [sic] domestic oil and gas," according to a release.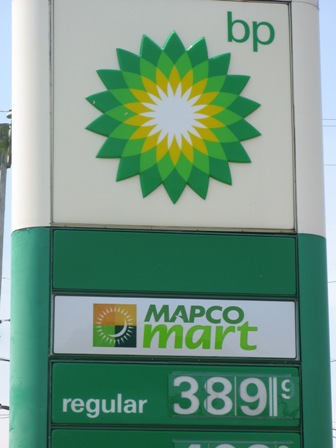 "Instead of depleting our emergency reserves, the Obama Administration should stop standing in the way of allowing Americans to develop our own energy resources," Coffman said, referring to President Barack Obama's recent decision to tap into the Strategic Petroleum Reserve to help ease gas prices this summer.
"Rep. Coffman's bill has no basis in reality," said Matt Garrington, deputy director of the Denver-based
Checks and Balances Project
. "In fact, half the bill just regurgitates Big Oil's rhetoric. In the last two years, under the leadership of [Interior] Secretary [Ken] Salazar, the U.S. Bureau of Land Management has processed more permits for drilling applications than they've received. In fact, the oil and gas industry is sitting on over 7,000 permits where they have a green light to drill."
Similar to a Senate bill
introduced by Sen. John Barrasso
, R-Wyo., Coffman's FASTER bill alleges the Interior Department has been erecting regulatory hurdles to slow oil and gas production on federal lands. Salazar, a former Colorado senator, has
produced analysis
showing the oil and gas industry in sitting on massive leases that have been approved but not developed.
"Officials in the Obama administration may deny that they are restricting access to energy resources on federal lands out West but that just isn't true," Coffman said. "We are sitting on enough of our own energy resources that we could lower energy cost, stimulate the economy, and promote energy independence for the United States, if the government only allowed us to produce them."
FASTER would compel the Interior Department to identify 200 onshore leases a year with the highest oil and gas production potential and move them through the permitting process within 180 days. Coffman says it can take up to two years for the feds to process a permit application, but the Interior Department counters that the average waiting time is only 206 days.
"The Coffman bill is yet another attempt to use high gas prices for political advantage and deliver more taxpayer-funded handouts to the oil and gas industry," Garrington said. "The high price at the pump has actually led to a new drilling boom, and U.S. drilling activity is back to pre-recession levels, whether or not Rep. Coffman wants to acknowledge that fact."
Garrington points to a
recent study by Headwaters Economics
showing drilling activity nationwide reached a 20-year high in May. The Interior Department reports onshore drilling permits will
jump by 40 percent
in 2011 compared to 2010.
The industry trade associations Western Energy Alliance and Colorado Oil and Gas Association both support Coffman's bill.
"[COGA] appreciates the focus on improving and expediting leases, which can provide an affordable, abundant, reliable, and secure source of energy," COGA President and CEO Tisha Schuller said in a release.
---

7 Comments on "Colorado Rep. Coffman pushes for more onshore drilling on public lands as Obama taps reserves"