Man wanted in Boulder yoga festival Porta-Potty lurking incident arrested by Vail Police
A man Boulder police say was hiding inside a portable toilet tank when a woman entered the Porta-Potty at a weekend yoga festival is under arrest in Vail and will be charged with unlawful sexual contact, a misdemeanor.
Luke Irvin Chrisco, 30, was arrested on a traffic charge by Vail Police Thursday after witnesses reported he was panhandling at a Vail gas station. One of the arresting officers "astutely" identified Chrisco as a suspect in the Boulder incident.
Here's the full release from the Vail Police Department: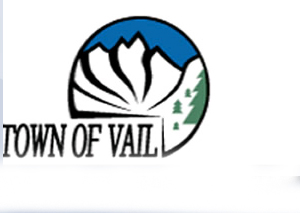 (Vail)--The suspect who Boulder police believe to be the man who hid in a portable toilet at a weekend yoga festival is under arrest.

Luke Irvin Chrisco (DOB 9/12/1980) is currently being held at the Vail Police Department after being arrested Thursday by Vail police on a traffic charge, which is unrelated to the incident at the Hanuman Yoga Festival on Friday, June 17. The traffic stop stemmed from an incident at a Vail gas station after witnesses reported that Chrisco had been panhandling.

Boulder detectives received more than a dozen tips regarding this case, and investigators had been looking for Chrisco. Vail and Avon police stopped Chrisco on Interstate 70 during their investigation of the panhandling incident, and an astute officer realized that he resembled the portable toilet suspect. A Boulder police department detective interviewed Chrisco Thursday afternoon and arrested him on charges related to the yoga festival incident.

Chrisco is being charged with Unlawful Sexual Contact (a Class 1 misdemeanor) and Criminal Invasion of Privacy (a Class 2 misdemeanor). Chrisco will remain in the custody of the Vail Police Department until he posts bond. If he does not post bond, he will be transferred to the Eagle County Jail. Bond for the traffic offense in Vail is set at $1,000. Bond for the Boulder charges is set at $1,500. Chrisco's booking photo will not be released at this time, pending further investigation.

Boulder Police Chief Mark Beckner thanked the public for providing valuable information to detectives. "We are grateful to the public for helping us resolve this disgusting case in an expeditious manner. They gave us a number of tips which pointed us in the right direction. Our gratitude also extends to the Vail and Avon police departments for their assistance."

On June 17, a woman entered a portable toilet at the Hanuman Yoga Festival. She noticed movement in the tank when she lifted the lid and immediately exited and asked a nearby man for help. The man entered the portable toilet and saw the suspect hiding inside the tank. The man left and the suspect locked himself inside, and then attempted to leave after about 10 minutes. A security supervisor for the festival was waiting, and although she tried to stop him, the suspect ran away. Police have been searching for the suspect since the incident.
---

0 Comments on "Man wanted in Boulder yoga festival Porta-Potty lurking incident arrested by Vail Police"
Be the first to comment below.