Xcel lauded for adding solar capacity, blasted for costing solar jobs in Colorado
Xcel Energy shines nationally when it comes to providing solar energy to its customers, according to a recent survey, but locally representatives of Colorado's solar industry say the state's largest utility has done much to undermine their energy sector since the beginning of the year.
The 2010 SEPA Utility Solar Rankings report produced by the Solar Electric Power Association (SEPA) ranked Xcel fourth out of 230 utilities surveyed in the solar megawatts-per-customer category, which measures solar power added per customer served. Xcel also moved up to fifth (from 14th) in
SEPA's rankings of utilities
based on overall megawatt capacity of solar power.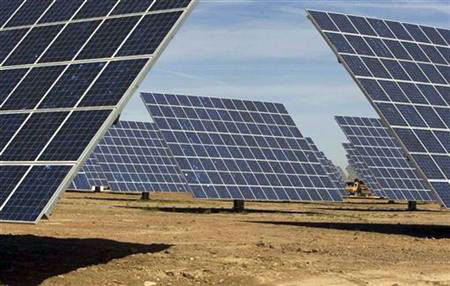 "Solar energy will continue to play a role in Xcel Energy's future as we move toward meeting a renewable energy goal of 30 percent by 2020," said Jay Herrmann, Xcel's vice president of marketing, referring to a
renewable energy standard mandated
by the State Legislature in 2010.
SEPA President and CEO Julia Hamm said the association's survey found a 100 percent increase in solar capacity added in 2010 compared to 2009, largely because of the efforts of utilities such as Minnesota-based Xcel.
"Xcel Energy has developed creative business models and approaches that are appropriate for its environment and that bring the benefits of solar power to its operations, its customers and our society," Hamm said.
But critics of the utility continue to complain that Xcel's sudden and unexpected
curtailing of its Solar Rewards rebate
program earlier this year cost Colorado's solar sector hundreds of jobs since mid-February.
"Xcel's actions have been alarmingly destructive to Colorado's economy," Neal Lurie, executive director of the Colorado Solar Energy Industries Association (CSEIA), recently told the
Denver Business Journal
. The group estimates the slashing of Solar Rewards has cost nearly 600 jobs.
---

52 Comments on "Xcel lauded for adding solar capacity, blasted for costing solar jobs in Colorado"