Aspen's Crown family pumping funds into Denver museum's Ice Age fossil dig in Snowmass
Scientists aren't just digging up bones in Snowmass. They're raising money too.
The Crown family of Aspen and Chicago, owners of Aspen Skiing Company, together with the Aspen Skiing Company Family Fund at Aspen Community Foundation, have given $100,000 to the Snowmastodon Fund.
"This is the most significant discovery in Snowmass since the Big Burn and we are excited to play a part in the efforts to learn everything we can about prehistoric life and how it applies to today's scientific challenges and questions," Aspen Skiing Company President and CEO Mike Kaplan said in a press release. "Snowmass is a truly special place and the Snowmastadon site will only build upon the depth of experience for all that live in and visit the Valley."
The donation puts the project at nearly the halfway point of its fundraising goal.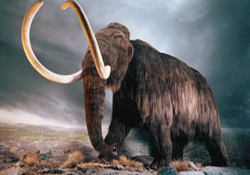 "We have now raised $460,000 toward our $1 million goal," said George Sparks, president of the Denver Museum of Nature & Science. "We are so very grateful for the support of this exciting endeavor. The fundraising continues so we can uphold our commitment to conduct the scientific research and share this amazing discovery with the community."
Museum paleontologists returned last week to Ziegler Reservoir where a mother lode of Ice Age fossils were recovered in October. Working in teams of five, 43 scientists and volunteers are working daily at specific locations such as a bed of mastodon bones in a moraine and the site where the original mammoth was found.
Last fall, workers uncovered 10 American mastodons, four Columbian mammoths, two Ice Age deer, four Ice Age bison, a Jefferson's ground sloth, a tiger salamander, insects, snails, and large quantities of ancient plant matter. So far this spring, mastodon skulls, pelvises, vertebrae, ribs, wrist bones, ankle bones and arms have been unearthed along with mammoth tusks, a ground sloth forearm and claw, bison bones, deer bones and teeth from a prehistoric camel.
In all, more than 300 bones have been recovered so far this spring.
Fundraising covers the immediate cost of the fossil excavation as well as the scientific and educational components of the discovery. Museum officials have worked closely with schools in the valley, state and nation educating them about the Ice Age.
Earlier this week, the museum conducted a live two-way broadcast to 25 classrooms in 10 to allow 1,200 children to view work at the site and ask questions of the scientists on the ground.
"This project is really ambitious and we have a great team at work," said Kirk Johnson, the leader of the museum's excavation team and vice president of research and collections. "It's extremely rewarding work, thanks to these amazing finds so far. With only 40 days to go we are shoveling like mad in a race against time and we continue to bump into bone after bone."
Experts say the Snowmass site is one of the most significant discoveries in Colorado history.

---

5 Comments on "Aspen's Crown family pumping funds into Denver museum's Ice Age fossil dig in Snowmass"