As snow keeps falling, Aspen to re-open for Memorial Day weekend
ASPEN -- Seeing as how there is still an exceedingly thick blanket of snow wrapped around Aspen Mountain and white flakes continue to fall from the sky, the ski season is far from finished.
The Aspen Skiing Company announced today that Aspen Mountain will open for skiing and riding on Memorial Day weekend, May 28-30, with 25 runs and 136 acres of mostly intermediate terrain. The Silver Queen Gondola will be running from 10 a.m. to 4 p.m. for skiers and snowboarders to upload and download off the mountain and the Ajax Express chairlift will be cranking from 10 a.m. to 2 p.m. for continuous laps.
"We figure that if we open for skiing maybe it will quit snowing," quipped Rich Burkley, vice president of mountain operations for the ski company. "We encourage everyone to go up and make a few turns then jump on your bike, hit the trails or swing the golf club. It's certainly a unique opportunity to enjoy everything the valley has to offer."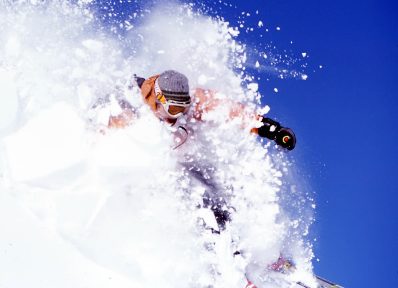 He added: "We haven't had summer conditions this good since 2008" — a year that the ski company also opened the mountain to skiing and riding in May and June. In fact, people were skiing during the Food & Wine festival.
Like then, Aspen Mountain will reopen to skiing on weekends beyond Memorial Day as conditions permit.
Officials say there is currently a 71-inch base at the top of Aspen Mountain, aka Ajax. Aspen Powder Tours will offer powder and corn skiing tours on the back of the mountain. The Sundeck restaurant and Ajax Tavern will also open.
Aspen/Snowmass Premier, Premier Silver and 6-and-under passholders all ride free. Other Aspen/Snowmass passholders pay a discounted rate for skiing and riding; adult and senior passholders (age 18-69) pay $19, senior passholders (age 70-plus) pay $15, youth passholders (age 13-17) pay $13 and child season passholders (age 4-12) pay $10. Adult (age 18-69) single day tickets for skiing and riding will be $32 per day, youth (age 13-17) and seniors (age 70+) will pay $25 and children's (age 4-12) tickets will be $15. Regular rates will be in effect for foot passengers.
Having fun with the wacky weather, Four Mountain Sports is offering a special: $50 for those who want to rent skis/snowboards and a bike on the same day.
---

40 Comments on "As snow keeps falling, Aspen to re-open for Memorial Day weekend"