Sheriff's deputy discovers body of Aurora man in trees near Lake Creek in Edwards
Police seek public help in solving 'suspicious death investigation'
The Eagle County Sheriff's Office is asking for public help in a suspicious death investigation of a 38-year-old Aurora man whose partially decomposed body was found Friday in the Edwards area.
The man was identified as Christopher Don Hodenpel, 38, previously of Aurora. Police described him as a "Korean male, about 5-foot, 5 inches tall, weighing about 125 pounds, with black hair and black eyes."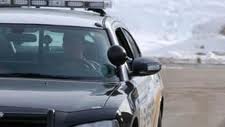 On Friday at about 5 p.m., workers were maintaining an irrigation ditch along Lake Creek Road in the Edwards area of Eagle County. About one mile south of U.S. Highway 6, the workers located a backpack containing personal property. The workers called a sheriff's deputy to turn in the property, which included some cash.
The deputy began to search the area for any clues as to the owner of the backpack. The deputy discovered the partially decomposed body of Hodenpel in some trees nearby. It is believed Hodenpel was dead at that location for several days.
A sheriff's office detective and deputy Eagle County coroner responded to the scene and began an investigation. A preliminary autopsy was performed on Hodenpel. No apparent trauma was found. Toxicology results are pending.
No obvious cause of death has been determined, but there were also no immediate signs of criminal activity.
The ECSO is looking for any information on Hodenpel and why he was in Eagle County.
Anyone who may have any information about Hodenpel's death is urged to call the Eagle County Sheriff's Office at (970) 328-8500 or Eagle County Crime Stoppers at 970-328-7007, 1-800-972-TIPS; submit a tip online at www.tipsubmit.com; or text a tip by cell phone by texting STOPCRIME plus a message to CRIMES (274637).
If a tip leads to the arrest and indictment of any suspect involved, tipsters can earn up to a $1,000 reward from the Crime Stoppers.
---

30 Comments on "Sheriff's deputy discovers body of Aurora man in trees near Lake Creek in Edwards"