Coffman says death of bin Laden could lead to 'stepped up attacks'
Colorado Democrats weigh in with praise for Obama
Republican Colorado Congressman Mike Coffman, a U.S. Marine veteran who twice served in Iraq, said the death of 9/11 mastermind Osama bin Laden in Pakistan early Monday morning in no way ends the war on terror. Coffman serves on the House Armed Services Committee.

"This will bring closure to the attack on 9/11 but it will have nothing to do with ending the global war on terror. After 9/11, U.S. efforts to target the leadership of al Qaeda caused Osama bin Laden to keep his head down causing him to lose operational control of al Qaeda ending his ability to initiate attacks against the United States.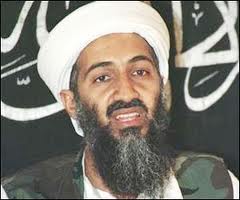 "At that point, al Qaeda became more of a decentralized movement instead of a structured organization," Coffman said. "However, since Osama bin Laden was seen as the spiritual leader of radical Islam we should be prepared for stepped up attacks against American targets as well as a strong reaction by Pakistani Islamic militants against their government for their cooperation. Congratulations to our special operations personnel who conducted this successful mission."
Various reports indicate
the United States did not inform Pakistan of the Navy SEAL raid on bin Laden's compound in Abbottabad, Pakistan, just north of the capital of Islamabad. Bin Laden reportedly died in a fierce firefight in which several members of his security team were killed but no Americans lost their lives. Bin Laden reportedly was buried at sea with 24 hours of his death – in accordance with Islamic dictates – so that there will be no burial ground to serve as a rallying place for militants.
U.S. Rep. Jared Polis, who represents the Vail Valley in his 2nd Congressional District, released this statement:
"I salute President Obama, his national security team, the members of our Armed Forces, and the intelligence professionals who planned, carried out and accomplished this mission. In the struggle against the terrorists bin Laden led and inspired, this is a significant and momentous achievement. I hope this brings some measure of peace and justice to the families of those lost in the attacks of September 11."
Colorado's senior member of Congress, Democrat Diana DeGette, issued a statement late Sunday night also praising the efforts of Obama:
"Tonight's news is a testament to the leadership of President Barack Obama, the ability and tireless perseverance of our men and women in uniform, and the dedication of our intelligence officers that work around-the-clock to support and direct their efforts.
"With today's actions and tonight's announcement, we have affirmed our commitment to hold accountable those who seek to do this country harm, and not rest until they are brought to justice."
Colorado Sen. Mark Udall, who serves on key Senate intelligence and armed forces committees, issued the following statement Sunday night:
"Thousands of American men and women have fought and died to defeat the terrorists led by Osama bin Laden who attacked our nation on September 11, 2001. The death of bin Laden is a major milestone in U.S. efforts to eradicate terrorism and keep our homeland safe.
"I salute our brave service members, our intelligence community, and our commander in chief, on this important occasion. As a member of the Senate Armed Services Committee and Intelligence Committee, I will continue to ensure that our government does all it can to keep Coloradans and every American safe from enemies who wish to do us harm."

---

28 Comments on "Coffman says death of bin Laden could lead to 'stepped up attacks'"