Pro cycling event with stages in Vail, Aspen lands new name, new national TV deal
A week-long elite cycling race through Colorado's majestic mountains -- including stages in Vail and Aspen -- has a new name and new television agreement.
The inaugural competition that for months was titled the Quiznos Pro Challenge is now the USA Pro Cycling Challenge and its landed a deal with NBC to provide 25 hours of coverage.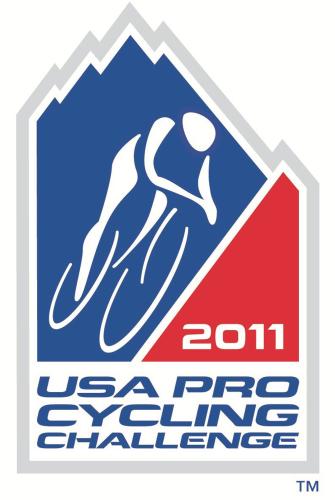 NBC Sports will broadcast the final day of the inaugural seven-day professional cycling competition live on Aug. 28, while VERSUS, a member of the NBC Sports Group, will extensively cover the race with 3.5-hour broadcasts each day from Aug. 22-28. Paul Sherwen and Phil Liggett, of Tour de France fame, will announce the USA Pro Cycling Challenge.
The event's name change came about to "showcase the global scale of the event to a worldwide audience," organizers said. In other words, including USA in the title gives the race more international caché than the Denver-based sandwich maker brand. Quiznos, however, will continue as a founding sponsor with the same level of participation in the event.
The
race will traverse nearly 600 miles
crisscrossing the Continental Divide with stages in Aspen, Vail, Avon, Breckenridge, Crested Butte, Gunnison, Salida, Steamboat, Golden, Colorado Springs and Denver.
Officials in Pitkin County recently made an exception for the event to allow a helicopter camera crew film racers as they zip down Independence Pass and into Aspen.
"Professional cycling is growing to be one of the largest and most compelling international sports to follow," NBC programming boss Jon Miller said. "Our goal is to give viewers unique access to the pageantry, drama, and extreme competition that will take place as many of the world's top athletes compete to win the first USA Pro Cycling Challenge."
Many of the
top racers in the world
have signed on for the contest, including four-time world time trial champion Fabian Cancellara of Switzerland, Luxembourg luminaries Andy and Fränk Schleck, Australian vet Stuart O'Grady, Canadian Svein Tuft and others. Lance Armstrong, who came up with the idea of returning professional road racing to Colorado while biking near his home in Aspen, is expected to be on hand but he is not expected to compete.
---

31 Comments on "Pro cycling event with stages in Vail, Aspen lands new name, new national TV deal"