Aspen local killed in backcountry avalanche near Aspen Highlands on Monday
Death follows huge slide on Independence Pass on Saturday
A bluebird spring powder day turned tragic when an Aspen man died in a backcountry avalanche Monday afternoon.
The Pitkin County Sheriff's Office reported that Adam Dennis was in a group of five skiing Desolation, just south of Maroon Bowl — beyond the boundaries of the Aspen Highlands ski area — when the avalanche occurred.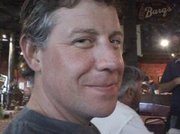 "It is known that at least one individual was caught in the slide, was located by others in the group, and that CDP [cardiopulmonary resuscitation] was initiated. The resuscitation efforts were unsuccessful," a press release said.
The sheriff's office said it received the avalanche report at 2:45 p.m on Monday.
Dennis, 38, was a popular longtime local who worked at the Viceroy Snowmass.
Deputies and members of Mountain Rescue Aspen on Monday assessed the stability of the snow in the area where the slide occurred to determine the safest way to recover his body. The recovery is planned for today.
More than a foot of fresh snow fell in the area Sunday into Monday, adding to the already precarious backcountry conditions. The Colorado Avalanche Information Center rated the danger in the Aspen area on Monday as considerable above treeline and moderate below it. Authorities reported that the Desolation slide occurred below treeline.
Monday's tragedy is the sixth avalanche death in Colorado this 2010/2011 season.
In related news:
Three other skiers reportedly triggered a large avalanche on Saturday on Independence Pass, another popular backcountry area above Aspen. The trio of skiers were reportedly "lucky to be alive."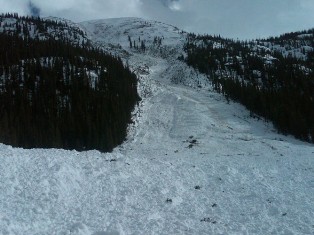 The Independence Pass avalanche reportedly ran more than 2,000 feet, crossing and covering Highway 82, which is currently closed for the season. The slide "fractured all the way across the face, and propagated all the way down to the ground on old rotten facets," the
Colorado Avalanche Information Center reported
.
Saturday's slide was described as a "very, very, very large and destructive class 5 avalanche," according to the center, and forceful enough to theoretically destroy a railway car, large truck, several buildings, or a substantial amount of forest.
The crown of the slide was estimated to be between 2 and 10 feet deep.
"Similar avalanches have been triggered on northwest to northeast aspects near or just above treeline throughout the state," Brian McCall of the avalanche center wrote. "These have usually occurred in areas with a shallow snowpack. In our region, the terrain around Ashcroft and Independence Pass is the most suspect for these large triggered avalanches due to shallow and weaker snowpack with more problematic facets in the lower snowpack."
The Colorado Avalanche Information Center had rated the danger as moderate for Saturday.
---

35 Comments on "Aspen local killed in backcountry avalanche near Aspen Highlands on Monday"