Eagle-Vail's Del Bosco boosts Canada to steller overall season in ski cross
Eagle-Vail's Chris Del Bosco helped Canada's ski cross team put the finishing touches on a stellar season today by winning the Nations Cup after claiming first place at the World Cup finale in Myrkdalen-Voss, Norway.
Del Bosco, a duel citizen who also hails from Sudbury, Ont., but grew up in the Vail Valley, won the men's final, while teammate Kelsey Serwa, of Kelowna, B.C., was second in the women's race. The results mean the duo finish second- and third, respectively, in the overall ski cross World Cup standings, while Canada takes the overall team title.
"Being able to come out as the best team, it says a lot about the program," said head coach Eric Archer, also a longtime Vail Valley resident. Archer's team skipped a World Cup race in January in order to attend the Winter X Games in Aspen. "That's huge with all the injuries we've had and with missing an event. I'm proud of everyone."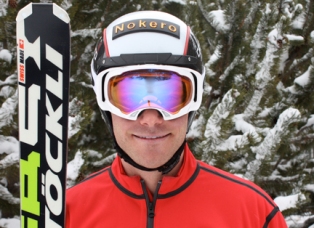 Del Bosco, who finished second in the overall standings with 615 points, behind Austria's Andreas Matt (824), won all three heats today before dominating the final.
"It was a good way to finish. I'm pretty excited," said Del Bosco, who has had eight straight top-four finishes after starting the year on the comeback trail following knee surgery. "I had a decent start in the final and skied my own race. There was some contact behind me, I think."
It's the third straight year Del Bosco has finished second in the race for the overall ski cross title. He also won gold at the world championships and silver at X Games this season.
"I wasn't even thinking like that at the beginning of the year," said Del Bosco of the race for the overall title. "Things came together right before worlds and I managed to finish strong."
Conradign Netzer, of Switzerland, was second today, followed by Tomas Kraus, of the Czech Republic, and the USA's John Teller.
Del Bosco's teammates Nik Zoricic, of Toronto, Ont., and Dave Duncan, of Golden, B.C., were eliminated in the semi-finals. Zoricic, who was fifth in the overall World Cup rankings with 337 points, was seventh Saturday and Duncan was eighth. Brian Bennett, of Quesnel, B.C., was 16th Saturday and Whistler's Davey Barr was 18th.
Serwa entered today's race with an outside chance of claiming the overall title, but her second-place result means she finished with 610 points, just behind Sweden's Anna Holmlund (672) – who won today's race – and Germany's Heidi Zacher (612), who was fifth on Saturday.
"In the first two heats, I got out in front. The course is really technical," said Serwa. "I was a little bit ahead of Anna but she was on the inside and got a little bit ahead. I kept waiting for a spot to pass. I was hoping for something but she was a little too far away. I'm pretty happy. I don't have anything to complain about."
Serwa's result caps a hugely successful season that saw her win both Winter X Games and the world championships – her main two goals for the year. For the past six weeks Serwa has been skiing hurt, after she suffered a back injury en route to winning the X Games.
"My body feels pretty good now. Perfect timing!" said Serwa, laughing.
Switzerland's Katrin Mueller was third today, behind Holmlund and Serwa, while Fanny Smith, also of Switzerland, was fourth.
Canada won the ski cross Nations Cup with a total of 1,998 points, ahead of Switzerland (1,950) and Germany (1,691).
MYRKDALEN-VOSS, NOR – MARCH 19 – WORLD CUP – MEN'S SKI CROSS
Top 4: 1. Chris Del Bosco (CAN); 2. Conradign Netzer (SUI); 3. Tomas Kraus (CZE); 4. John Teller (USA)
MYRKDALEN-VOSS, NOR – MARCH 19 – WORLD CUP – WOMEN'S SKI CROSS
Top 4: 1. Anna Holmlund (SWE); 2. Kelsey Serwa (CAN); 3. Katrin Mueller (SUI); 4. Fanny Smith (SUI)
---

76 Comments on "Eagle-Vail's Del Bosco boosts Canada to steller overall season in ski cross"