Vail Town Council to decide on funding for 2015 World Alpine Ski Championships
Some council members still want to see racing in Vail, not just ceremonies, street parties
The Vail Valley Foundation's (VVF) first-year funding request to help support the 2015 World Alpine Ski Championships will receive final consideration by the Vail Town Council at its evening meeting Tuesday, March 15. The meeting begins at 6 p.m. and the item is listed sixth on the agenda.
The $250,000 request is contained in a 2011 supplemental budget ordinance. On March 1, the council voted 5-2 to approve an amended first reading of the ordinance and asked the VVF to provide additional information to be presented upon second reading regarding the projected return on investment to the town and a breakdown of the costs associated with the possibility of hosting the women's slalom and giant slalom in Vail.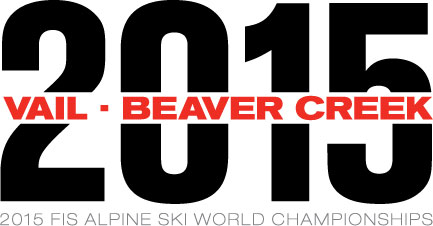 During an earlier review of the funding proposal on Jan. 18, the town council expressed disappointment that Beaver Creek would be the venue for the ski racing events while Vail would be the venue for all festival events, including the opening ceremonies, the medal ceremonies and the street parties.
VVF officials have since indicated the remote possibility for women's slalom and giant slalom racing in Vail at an estimated cost of $7 million for which the foundation is unable to fund.
The VVF is already working with an ambitious operations budget of $45 million for the championships and is requesting support from numerous partners. The funds must be raised through either private contributions, government contributions or from ticket sales, as corporate sponsorships are under the exclusive control of the International Ski Federation.
As such, the VVF has asked the town for financial support of $1.25 million to be paid out over a five-year period with annual payments of $250,000.The foundation is also requesting in-kind assistance valued at $150,000 for Town of Vail police and public works services during the event.
Since municipal governments in Colorado are restricted from making multi-year appropriations, the current town council is able to appropriate only the 2011 contribution. Contributions requested for subsequent years will be subject to approval and appropriation by future councils in the year of the contribution.
Town council members are encouraging public comment on the topic; e-mail towncouncil@vailgov.com or call the council's collective voice mail at 479-1860, ext. 8.
---

92 Comments on "Vail Town Council to decide on funding for 2015 World Alpine Ski Championships"