Group refutes GOP, points to local support for Salazar wild lands plan, including Vail council members
With more House Natural Resources Committee meetings on Interior Secretary Ken Salazar's controversial wild lands policy on tap this week, conservation groups are calling out Republican members of Colorado's congressional delegation for ignoring Salazar's support among local constituents.
Last week, 3rd Congressional District Rep. Scott Tipton, a Republican whose district includes Aspen and huge swaths of federal lands on Colorado's Western Slope, told committee members there's overwhelming local opposition to Salazar's wild lands policy on the ground in Colorado. But 73 Colorado politicians, including Vail Town Council members Andy Daly and Kerry Donovan and Eagle County Commissioner Peter Runyon, sent a letter of support to Salazar last month.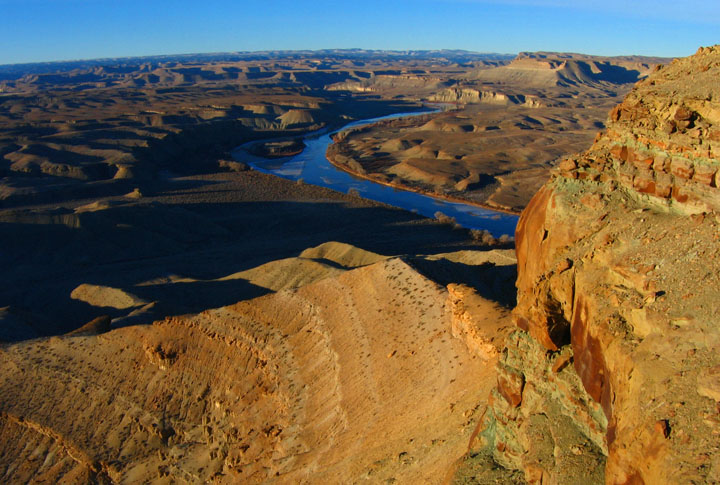 "Claims by [HNRC] chairman [Doc] Hastings, Rep. Tipton, and other industry allies that Sec. Salazar's wild lands policy has no local support falls flat on its face," said Matt Garrington, Denver-based deputy director of the Checks and Balances Project. "The wild lands policy will help protect our very way of life in the West and is supported by hundreds of local officials, hunters, anglers, outdoor recreation business leaders and others."
Secretarial Order 3310 compels the U.S. Bureau of Land Management (BLM), which controls more public lands than any other federal agency, to use its existing land planning processes to designate appropriate areas as "wild lands" and manage them accordingly. BLM officials are also supposed to take public input from locally affected communities.
Republican lawmakers have called the order a massive federal land grab meant to shut down domestic energy production on federal lands. They've declared the order, issued by Salazar in December to correct perceived deficiencies under the previous administration, a "war in the West." But proponents point out the policy will not impose a designation as restrictive as official wilderness area protection, which generally bans all mechanized vehicle travel.
And backers of the policy in Colorado also point to a letter sent to Salazar last month signed by 73 state and local politicians (pdf) thanking him for issuing the order and highlighting the economic benefits of wilderness lands. See the full text of the letter below.
During last week's committee hearings, Colorado Reps. Mike Coffman and Doug Lamborn, both Republicans, decried the addition "bureaucratic hurdles" Salazar's policy would impose and added that the secretary – a former Colorado senator – is infringing on the private property rights of oil and gas companies that are looking to drill on public lands.
Salazar countered that under his watch, which has included greater environmental oversight of domestic energy production, onshore drilling permits on public lands are expected to climb from 5,000 in 2010 to more than 7,200 in 2011. He added that natural gas production is up 11 percent between 2005 and 2009.
Here's the text of the letter to Salazar signed by 73 Colorado politicians:
Dear Secretary Salazar,
The 73 undersigned elected officials from Colorado are writing to thank you for the important Secretarial Order that you announced on December 23rd, restoring the path toward protection for wild lands across the West and acknowledging the important role of wilderness in the multiple uses of our public lands. Since the passage of the Federal Land Policy and Management Act (FLPMA) in 1976, identifying and protecting wilderness values has been part of the BLM's mandate. Secretarial Order 3310 recognizes this mandate and ensures that wilderness qualities on critical landscapes throughout the West will be considered in public lands management decisions.
Wild lands provide an important economic engine in the West and across the entire United States – visitors come from around the nation and world to visit our prized landscapes and tourism has remained a reliable economic driver for generations. In fact, activities like hunting, hiking, camping, skiing and fishing support nearly 6.5 million jobs in the United States, and provide a $730 billion annual contribution to the United States economy.1 Protecting the lands that sustain this income is common sense.
We look forward to following your progress on implementation of Secretarial Order 3310, and working with our local BLM offices to make sure that wilderness values of our local landscapes are inventoried and duly considered in management decisions. We again thank you for moving forward with this important Order, which restores needed balance to public land management in the West.

---

4 Comments on "Group refutes GOP, points to local support for Salazar wild lands plan, including Vail council members"