Vail's Arosa Drive housing units first to receive LEED green building nod for town
Officials also hope to land designation for West Vail fire station
The town of Vail Wednesday announced its first ever green-building certification for a town-built project as two employee housing units in West Vail received LEED Silver Certification from the United States Green Building Council.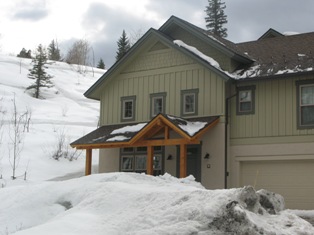 The duplex at 2657 Arosa Drive -- deed-restricted family housing -- was reviewed under the guidelines of the USGBC's Leadership in Energy and Environmental Design (LEED) program, which measures "energy savings, water efficiency, improved indoor air quality and stewardship of resources and sensitivity to their impacts."
The duplex was designed by Vail Architecture Group and built by J.L. Viele, and the two units each feature three bedrooms, two-and-a-half baths and an attached two-car garage.
"This commitment by the Town of Vail to environmental sustainability further enhances the affordability as well as the long-term operating and maintenance costs of the homes," according to Nina Timm, the town's housing coordinator.
The West Vail project was initiated to increase the town's inventory of deed-restricted, family-sized housing. The new owners moved into their homes last June after participating in a lottery process that qualified them for eligibility. The purchase price was approximately $400,000.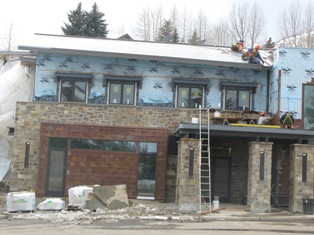 The duplex is the town's first LEED certification. When complete, the new West Vail fire station will also have LEED Silver Certification. Vail Resorts has said it will seek some level of LEED certification for its Ever Vail base area project at the west end of Lionshead.

---

68 Comments on "Vail's Arosa Drive housing units first to receive LEED green building nod for town"