Vonn sits out slalom portion of super combined but cites 'good progress' after concussion
Still cautiously nursing a concussion, Vail's Lindsey Vonn treated today's super combined downhill like a training run, skipping he slalom portion to focus on Sunday's downhill at the FIS Alpine World Ski Championships in Garmisch, Germany.
Anna Fenninger, of Austria, won the super combined in a two-run time of 2:43.23; Tina Maze, of Slovenia claimed silver (2:43.32); and the ageless Anja Paerson, of Sweden, won the bronze (2:43.50). Julia Mancuso, of Squaw Valley, Calif., was the top American racer in seventh (2:44.51).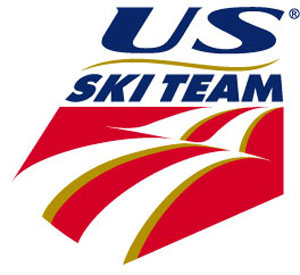 Vonn hit her head in a crash during giant slalom training in Austria last week and has been struggling with concussion symptoms ever since, including in the super G race on Tuesday, when she finished seventh but said her head did not feel right.
In today's super combined, which takes the cumulative time of one run of downhill and one run of slalom, Vonn skied the downhill portion but sat out the slalom.
"Everything is still looking pretty positive and I'm still making good progress," said Vonn, a Ski and Snowboard Club Vail product who grew up on Minnesota. "I just have to keep giving it rest. I passed all my tests yesterday and today, so it's just a matter of getting the rest that I need and hopefully being ready for the race on Sunday."
U.S. Ski Team Dr. William Sterett, of Vail's Steadman Clinic, said after Thursday's downhill training run that tests showed no signs of concussion symptoms, but added Vonn's evaluation process would be ongoing.
"I may ski tomorrow or I may not, but at least now I've skied the run in my downhill suit," Vonn said today. "I know the speeds, I know the bumps, I know the line, so I'm feeling confident from that aspect."
Mancuso, who was second in Tuesday's super G, said warm temperatures made for challenging conditions in today's race.
"It's really soft and definitely hard to get a lot of purchase; it's like spring snow," Mancuso said. "I definitely needed to charge harder in the slalom and was a little conservative. I think I was a little nervous at the start because the course set was really turny."
Mancuso is also looking ahead to Sunday's downhill.
"I'm looking forward to the downhill, but I'm not sure I'll do another training run," she said. "Every race is a challenge and I definitely want to do well. So far the speed track has been pretty good to me, so we'll see."
The men's downhill is scheduled for Saturday.
OFFICIAL RESULTS
2011 FIS Alpine World Ski Championships
Garmisch-Partenkirchen, Germany – February 11, 2011
Super Combined
1. Anna Fenninger, Austria, 2:43.23
2. Tina Maze, Slovenia, 2:43.32
3. Anja Paerson, Sweden, 2:43.50
-
7. Julia Mancuso, Squaw Valley, CA, 2:44.51
28. Laurenne Ross, Klamath Falls, OR, 3:18.01
-
Did not start slalom
Lindsey Vonn, Vail, CO
-
Did not finish downhill
Leanne Smith, Conway, NH
For complete results:
http://www.fis-ski.com
---

94 Comments on "Vonn sits out slalom portion of super combined but cites 'good progress' after concussion"