Arapahoe Basin snow safety director dies while hiking Highland Bowl at Aspen Highlands
The snow safety director for Arapahoe Basin died while hiking Highland Bowl at Aspen Highlands on Tuesday.

Arapahoe Basin's snow safety director, Leif Borgeson, 50, collapsed as he approached the 12,282-foot summit.

The incident happened sometime around noon, Aspen Skiing Company spokesman Jeff Hanle said.
"[Witnesses] called patrol, and patrol took snowmobiles to the cat drop off and then ran up the ridge line with all the medical gear," Hanle said. "They performed CPR and advanced life-saving procedures. Then they loaded him in a rig and they carried him back down the ridge while performing CPR. Resuscitation efforts were unsuccessful."
Ski patrol took Borgeson to the bottom of Aspen Highlands where an ambulance drove him to Aspen Valley Hospital.
The Pitkin County coroner said an autopsy will be performed to determine the cause of death.
Borgeson lived in Dillon and began working at A-Basin in 1990. For a few years, he was also the training director for the National Ski Patrol. Prior to working at A-Basin, he was a patroller at Keystone and at Arizona Snowbowl.
"He has been instrumental in creating Arapahoe Basin's avalanche procedures and protocols and recognized nationally for his work on the study of avalanches, in particular wet slab avalanches," A-Basin said in a press release.
Borgeson is survived by his wife, Denise Schmidt-Borgeson, two sons, Ian and Aidan, and his parents and a brother.
"There is no doubt that Leif will be missed by the entire Arapahoe Basin team. Plans for memorial services will be announced at a later date. Our thoughts and prayers are with the Borgeson family," the A-Basin release said.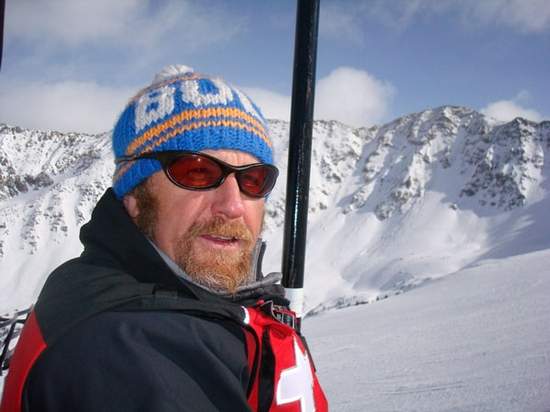 The Highland Bowl, which primarily faces east toward Aspen, is for expert skiers and snowboarders only. It is accessed by hiking from the top of the Loge Peak and Deep Temerity lifts up the Bowl's steep ridge. A snowcat can cut the trek to the top by as much as a third but to reach the summit, a hike is required. The hike generally takes 20 to 40 minutes depending on one's conditioning.
The Highland Bowl is within the ski area boundary.
---

373 Comments on "Arapahoe Basin snow safety director dies while hiking Highland Bowl at Aspen Highlands"