Vonn, having a hard time concentrating after concussion, may not race super G at Worlds
GARMISCH-PARTENKIRCHEN, Germany – On the eve of the 2011 FIS Alpine World Ski Championships, Olympic gold medalists Lindsey Vonn (Vail) and Julia Mancuso (Squaw Valley, Calif.) took a few practice laps down the icy Kandahar speed track. It wasn't easy.
"It will take a champion to win this race," said U.S. Ski Team head coach Alex Hoedlmoser, who added there's a "very small" chance Vonn won't racing the icy, bumpy course after suffering a minor concussion in a training crash a week ago. Vonn criticized the course conditions on her facebook page today.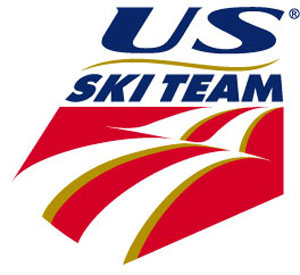 The two-week chase for gold opens Tuesday with women's super G. Joining Vonn and Mancuso in the start gate are teammates Stacey Cook (Mammoth Mountain, Calif.), Leanne Smith (Conway, N.H.) and Laurenne Ross (Klamath Falls, Ore).
A week of warm days paired with cold nights has pummeled the track into a constant heat and freeze rotation. The result is mirror slick snow mixed with teeth rattling bumps on a course that balances high speed turns through dense trees.
"The hill here is very difficult," said Mancuso. "It's not like every other race on the World Cup. There are definitely a few more elements in there – it's really hard snow, a little bumpier and a little faster, but I like to think of it as a challenge. But I just like to ski the hill and see what I have to conquer."
Vonn hopes to be ready for the challenge. After a giant slalom training crash resulting in a concussion less than a week ago, the defending world champion in super G says she'll make a game-time decision on starting.
"There's definitely a good chance that I'll race," Vonn said. "I want to make sure it's a safe decision. I feel pretty good right now, but I'm having a difficult time maintaining concentration all the way to the bottom. I'll see how I feel in the morning and then take it from there."
"The possibility of her not starting tomorrow is very, very small," added Hoedlmoser. "She's a fighter. We've seen that in the past and it's likely we'll see that in the super G."
For Smith and Ross, it will be their first World Championship race. Smith was sidelined in 2009 after tearing her ACL just weeks prior to Val d'Isere, while Ross has rapidly become a name to watch after slicing to top World Cup finishes in both downhill and super G during her rookie season.
"For sure it's going to be rugged," added Cook, who punished what some called an incredibly dangerous 2009 World Championship downhill for ninth. "Big races are always interesting, but the bigger the challenge, the bigger the reward."
After training, a few of the athletes signed autographs for soldiers and their families at the U.S. military base in Garmisch. The troops are on leave from places like Afghanistan and Iraq.
The forecast calls for sunshine and 40 degrees by the 11 a.m. local start time. Universal Sports will carry it live online at 5 a.m. ET with complete TV coverage at noon.
"Each one of these girls has the opportunity to do something special here," said Hoedlmoser. "There are a lot of stories that are written the day before a big race, but it's the one that's written after which matters."
---

401 Comments on "Vonn, having a hard time concentrating after concussion, may not race super G at Worlds"