Tour de France leader Froome 'very likely' to race in Colorado's Pro Challenge next month, CEO says
Sky's Wiggins also may make trip across pond to take on Vail, Independence passes
Even as Sky Procycling's Chris Froome was securing the first ever win for Great Britain on France's vaunted Mont Ventoux on Sunday, Colorado cycling fans must have been dreaming of the presumptive Tour de France winner showing similar dominance on Vail Pass in August.
Froome padded his overall lead in the Tour with a 29-second win over Movistar's Nairo Alexander Quintana Rojas and now stands 4 minutes and 14 seconds ahead of Bauke Mollema and 4:25 ahead of Alberto Contador with a week left in the 100th anniversary Tour de France.
USA Cycling Challenge CEO Shawn Hunter told Real Vail there's a good chance that, win or lose, Froome and the rest of his Team Sky mates will be in Colorado Aug. 19-25 to compete in the third edition of what's quickly becoming America's premier pro cycling stage race.
"I think regardless of his [Froome's] finish in the Tour it's very likely he's going to be racing here in Colorado," Hunter said. "They've made it known publicly they want to bring a loaded team, not only their young guys but their big guns as well. It's likely we could see him and [2012 Tour winner Bradley] Wiggins and others."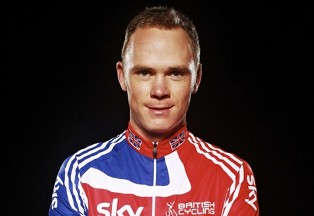 Froome showed on Sunday why he's considered one of the best climbers in the sport, and the prospect of him going up and over 12,095-foot Independence Pass between Aspen and Breckenridge on Aug. 20 (Stage 2 of the Pro Challenge) or up to 10,000 feet in the Vail Pass Time Trial on Aug. 23 (Stage 5) is an exciting one.
By contrast, Ventoux is just 6,273 feet, but it's far steeper and in many ways more challenging than the Tour's other legendary climb, the Alpe d'Huez, which tops out at 10,930 feet.
Independence Pass outside of Aspen, where Jens Voigt soloed to victory last year, has quickly gained a reputation as one of cycling's nastiest climbs. The Vail Pass Time Trial, a former Coors Classic stage that climbs up to 10,000 feet, was the decisive stage when Levi Leipheimer won the first Pro Challenge in 2011.
"There's a definite shot [at Wiggins coming to Colorado] too," Hunter added. "We won't know until the end of July or the very first part of August when they have to declare rosters, but I think they've been watching our race the first few years, they like it, they like the incredible fan support and the exposure that the race gets worldwide.
"It's a possibility that a combination of Chris, Bradley and [Sky's Julian] Richie Porte could come and race here, and again it could possibly on paper be the best field we've ever had."
Porte helped pull Froome over some of the steepest sections of Mont Ventoux on Sunday, and now the South African-raised rider who was second to Wiggins in last year's Tour is in great position heading into Monday's rest day.
"I've got quite a decent advantage now on the [general classification] but I'm definitely going to welcome the rest day [Monday] to recover from today's effort," Froome said in a release on Sunday. "Seeing the guys giving 110 percent of their energy to keep me in [the] yellow [leader's jersey], it just motivates me that much more to do exactly the same to make sure I stay in yellow."
Wiggins, coming off injury and illness that hindered him in the Giro d'Italia, is not competing in this year's Tour. He also didn't race in Colorado last year as Team Sky focused on other events.
During the inaugural USA Pro Challenge in 2011, Cadel Evans competed in Colorado after winning the Tour just a few weeks earlier. That year, the USA Pro Challenge had the entire Tour de France podium, including brothers Andy and Frank Schleck -- the first time that's ever happened in an American stage race.
Andy Schleck, who didn't race in last year's Pro Challenge because he was still recovering from a broken pelvis sustained in a crash, retroactively won the 2010 Tour de France in 2012 after Contador was stripped of the title for doping.
Contador, a truly great climber who's currently third in this year's Tour, won the Tour de France in both the 2007 and 2009. He's also a past winner of the Giro d'Italia and the Vuelta a Espana -- a race in his home nation of Spain that conflicts on the schedule with the Pro Challenge.
"[Contador] typically races in the Vuelta," Hunter said. "Obviously that's his homeland. We'd certainly love to have him in future events, but he's typically committed to that event."
In 2011, the Pro Challenge included seven of the top 10 Tour finishers, including the full podium, and last year that number only dropped to six of 10. Hunter hopes for even greater participation this year.
"We're excited," he said. "All of us are watching the Tour with great interest, and at the same time working very hard to prepare for our race."
---

2875 Comments on "Tour de France leader Froome 'very likely' to race in Colorado's Pro Challenge next month, CEO says"