State sides with oil and gas industry in suing Longmont over fracking ban
Move prompts protest rally against Hickenlooper drilling policies
Citizen activists and environmental groups are outraged that the state has once again sided with the oil and gas industry in suing a local government for imposing regulations on drilling operations.
The state's lead oil and gas regulatory agency – the Colorado Oil and Gas Conservation Commission (COGCC) – earlier this month joined a suit by the industry trade group Colorado Oil and Gas Association (COGA) seeking to overturn last year's vote by Longmont residents to ban hydraulic fracturing.
The state previously sued to block a Longmont City Council ban on fracking, which involves injecting millions of gallons of water, sand and chemicals under high pressure into oil and gas wells to free up more hydrocarbons. Opponents say the practice can contaminate groundwater and generates dangerous air emissions.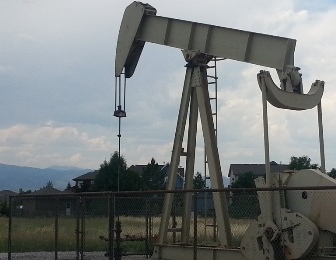 "The COGCC's lawsuit is a misguided and wasteful use of taxpayer dollars for the purpose of denying the citizens of Longmont their right to protect their health, safety and property from the dangerous, industrial practice of fracking," a coalition of environmental groups said in a press release Thursday. "For the governor and his state agency to attempt to overturn the vote of the people is unconscionable."
The coalition is composed of Our Longmont, Food & Water Watch, Sierra Club and Earthworks.
Gov. John Hickenlooper, a former oil and gas industry geologist, has steadfastly maintained that the COGCC is more than capable of regulating the industry, including fracking operations that occur in more than 90 percent of all oil and gas wells. The Democratic governor elected in 2010 doesn't want to see a patchwork of local regulations dictating statewide energy policy.
"The COGCC did not initiate this lawsuit, or this process," COGCC director Matt Lepore said through a spokesman. "The state's joinder into this lawsuit was the result of a legal step initiated by COGA, which asked the court to bring COGCC into its case as a party.
"That said, the COGCC does believe Longmont's ban on hydraulic fracturing is contrary to state law, and we believe clarity from the courts on this matter is important for all parties."
A COGA spokesman said the group doesn't comment on active litigation.
Hundreds of "fractivists" and at least a dozen grassroots and national environmental groups will converge on Aspen this weekend to protest the oil and gas policies of Hickenlooper, who is hosting the annual Democratic Governors Association summer policy conference.
Protestors plan to rally from noon to 2 p.m. Saturday on the St. Regis Hotel in Aspen to voice their opposition to fracking and support for renewable energy. The DGA event, hosted by Hickenlooper, will also include Democratic governors Peter Shumlin of Vermont, Jay Inslee of Washington, Lincoln Chafee of Rhode Island and Jay Nixon of Missouri.
A Hickenlooper spokeswoman didn't immediately return an email requesting comment.
In a satirical stab at the industry, protestors plan a mock press conference by a "convincing Guv. Hicknlooper" stand-in who will taste test fracking fluids at the faux Mile High Oil and Gas Association's "Frack Off" at 12:30 p.m. on Saturday in Aspen. That's a shot at Hickenlooper's testimony before Congress earlier this year that he tasted a prototype Halliburton fracking fluid formula and lived to tell the tale.
---

11 Comments on "State sides with oil and gas industry in suing Longmont over fracking ban"