Two die in plane crash near Wolcott
Two people are confirmed dead following the crash of a private plane at approximately 8:30 a.m., Sunday in Wolcott. The pilot and passenger have not yet been identified.
The Chinese Yak aircraft was based out of Eagle County Regional Airport and had taken off around 8 a.m. The plane was found in a field near the Horse Mountain Subdivision. No injuries on the ground were reported. Weather at the time of the crash was calm and clear.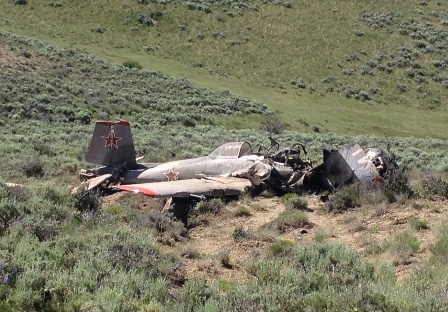 The victim's names will be released following positive identification by the Eagle County Coroner's Office.
The Eagle County Sheriff's Office, Greater Eagle Fire Protection District, Eagle County Paramedic Services and Eagle County Regional Airport Aircraft Rescue and Fire Fighting responded to the scene. An investigation will be conducted by the Federal Aviation Administration and the National Transportation Safety Board.
---

56 Comments on "Two die in plane crash near Wolcott"