Avon's Liberty Skis wins Governor's Excellence in Exporting Award
Avon-based Liberty Skis on Thursday won a 2013 Governor's Award for Excellence in Exporting from the Colorado Office of Economic Development and International Trade (OEDIT).
This award has been given since 1970 and honors Colorado companies that demonstrate a commitment to international trade.
Liberty Skis makes high performance skis rooted in functional innovation and respect for the environment, according to an OEDIT announcement on Thursday: "Every material they use and design is done with the ultimate goal of elevating customers' experience on skis in Colorado and around the globe."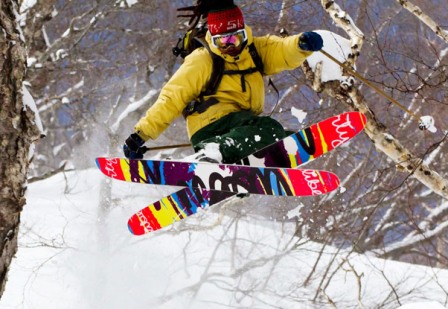 "A great example of functional innovation is their exclusive use of bamboo laminate cores in their skies, the release continues. "Liberty Skis was the first and remains the only ski company to use bamboo in all its skis."

Also winning an award was YG Acoustics of Arvada. The company manufactures high-end speakers for home use that are sold in 69 countries and regarded as one of the finest speaker brands worldwide.
YG Acoustics' speakers are 100 percent made in Arvada and have received multiple international and domestic awards.

Ken Lund, executive director of OEDIT, presented the awards to this year's winners Thursday at the 2013 World Trade Day event luncheon at Infinity Park in Denver.
World Trade Day is Colorado's premier full-day conference on international trade and is part of World Trade Week, which was declared by President Franklin Delano Roosevelt in 1935.
This year's World Trade Day is themed "Plug into the Global Economy - How Technology Impacts Trade" and will feature the latest technology tools available to help expand international business opportunities. It will also showcase a number of operational and marketing techniques, including improving supply chain through technology, connecting a global workforce, marketing to mobile devices, social media for international business and website search engine optimization.
For more information on World Trade Day, please go to www.wtcdenver.org. For more information on Liberty Skis go to www.libertyskis.com.
---

2 Comments on "Avon's Liberty Skis wins Governor's Excellence in Exporting Award"