Eagle County Dems vacancy committee to name new commissioner no later than June 19
Group to interview six candidates to replace Stavney starting May 29
The Eagle County Democratic Party Vacancy Committee this week announced it will name a replacement for District 2 Eagle County Commissioner Jon Stavney no later than June 19 and possibly as early as June 12.
The vacancy committee received six applications to fill Stavney's seat and will conduct interviews to narrow the list down to a group of finalists. In alphabetical order, the six applicants are: Kathy Chandler-Henry, Yuri Kostick, Donald "Jerry" McMahan, Adam Palmer, Rohn Robbins and Paul Witt.
"The [committee] is pleased to announce a strong field of final applicants for the position of Eagle County Commissioner District 2 to replace Jon Stavney ...," Democratic Party officials said in a release. "The committee is very impressed that so many people are willing to step forward in a role of public service for our county."
As first reported by Real Vail in March, Stavney decided to pursue the Eagle town manager position being vacated by the retiring Willy Powell. Stavney, who was re-elected county commissioner in November, landed the more secure and higher paying town position and will step down from his county post at the end of June.
The Eagle town manager position pays between $105,000 and $125,000 a year and is not an elected position with term limits. Eagle County commissioners are paid $72,500 a year and can only serve two four-year terms.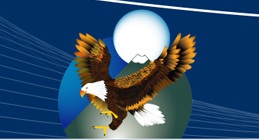 Eagle Mayor Kostick, who helped select Stavney as the new town manager, came up as a potential replacement for Stavney in March. At the time he would neither confirm nor deny his interest in the position. He officially filed his application on May 10, citing his experience with the controversial Eagle River Station development.
"The specific challenge faced was a community that was deeply divided by the ERS development," Kostick wrote in his application letter to the vacancy committee. "While I did not support the development, I put my personal feelings aside and resolved to help facilitate a fair citizen-driven referendum question.
"Once settled [in favor of ERS], I further resolved to begin to do what I could do to mend fences and reunite a community that had been torn. I am proud to say that I have done everything that I can to put the pieces back together from the fracture that had occurred and I hope and feel that our town is now headed in a positive direction."
Kostick, who also serves at the manager of the Energy Resource Center for Eagle County, was first elected to the town board in 2008 and then elected mayor over incumbent Ed Woodland last year.
Another county employee is also among the applicants. Palmer, who also currently serves on the board of Holy Cross Energy, has been an environmental policy planner for Eagle County for the past nine years.
And another former Eagle Town Board member, Witt, is also in the running. Witt spent many years as a high-profile spokesman for Vail Resorts, but more recently has been running his own public relations firm, serving in elected office and on numerous community boards.
All the applications and letters of support for the various candidates are available on the Eagle County Democrats website.
Public input, letters of recommendation or suggested topics for the committee interviews will only be only accepted by email at vacancy@eagledems.org or by U.S. mail at P.O.Box 4562, Eagle CO, 81631.
Vacancy committee meetings will be open to the public, but no public input will be taken at the meetings. The selection process is as follows:
• May 29, 6:30 pm, Eagle County Building: Review application packets and develop questions for interviews.
• June 5, 6:30 pm, Eagle County Building: Interview candidates. Finalists may be selected at this time since there are fewer than 10.
• June 12, 6:30 pm, Basalt Town Hall: Since there are fewer than 10, finalists may have been selected on June 5, and the finalist interviews may be conducted on June 12.
• June 19, 6:30 pm, Eagle County Building: If a final decision has not been made on June 12, final interviews will be conducted on June 19 and a selection made.
• The term for the new commissioner begins July 1.
---

7 Comments on "Eagle County Dems vacancy committee to name new commissioner no later than June 19"