Eagle County inks deal for senior center land
Eagle County has finalized the purchase of a five-acre parcel in Eagle Ranch intended as the future site of the Castle Peak Senior Care Community.
The property is located at the intersection of Sylvan Lake Road and Capitol Street, just north of Brush Creek Elementary. Eagle County is working with the Minneapolis-based nonprofit Augustana Care to bring the project to fruition.
As proposed, the facility will be comprised of 64 units, including 20 assisted living apartments, 22 skilled nursing units, 12 memory care and 10 rehabilitation suites.
Officials from both the county and Augustana Care say the location in Eagle Ranch will provide an excellent opportunity for Castle Peak's residents to participate in and contribute to neighborhood life, an important component in maintaining a robust community.
Eagle County Commissioner Sara Fisher says purchase of the property shows the county's commitment to making the long-awaited facility a reality.
"The need for this project has been well documented," said Fisher. According to the Colorado State Demographer, Eagle County had the third highest growth in percentage of residents aged 65 and older in the state from 2000 to 2010 at 135 percent. The age group is projected to grow another 165 percent from 2010 to 2020.
While talks of a senior care facility have been underway for decades, the current effort began approximately three years ago. In 2010, the county selected Augustana Care to assist in the development and implementation of a senior care facility, followed by the selection of the design team of Nelson-Tremain Partnership and Snowdon & Hopkins Architects in January 2011.
The county refinanced the Lake Creek Village Apartments in 2012 to help fund the land purchase.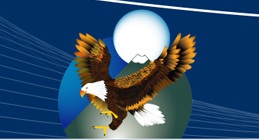 "With a site chosen, a planning and architectural team on board, and Augustana Care, we have momentum behind this effort like never before," Fisher said.
Cost of the Eagle Ranch parcel was $1.6 million. Eagle County will retain ownership of the land and lease it to Augustana Care for $1 per year. Next steps for the project include securing financing for the development.
Augustana Care has submitted a loan application to the USDA for permanent financing, with an answer anticipated in May. In addition, a capital campaign committee led by Augustana Care is being formed to raise approximately $4 million to help fund the facility.
"These are exciting steps toward the realization of a senior care project for residents who need assisted living, skilled nursing care, short-term rehabilitation and memory care services," said Merv Lapin, who was the first person to volunteer as a capital campaign committee member. "There presently are no such services available in the Vail and Eagle County area."
Lapin and Vail resident Dr. Tom Steinberg hosted an informational gathering about Castle Peak Senior Care Community in late March. Presentations by Lapin, Eagle County Commissioner Jon Stavney and Augustana Care Chief Financial Officer Craig Kittelson, among others, detailed the project's history and development.
The goal of the session was to inform and engage community leaders in building support for the project as it progresses.
"Castle Peak is greatly needed by all the older adults who have lived here all their lives," said Steinberg. "It's also a good idea for people who live and work here who would love to have their parents join them here as they grow older. Right now, they have to live elsewhere."
For more information, visit www.castlepeak.org.
---

35 Comments on "Eagle County inks deal for senior center land"