Snowy closing week on tap for Vail, Beaver Creek
Forecasters are calling for significant snowfall for Vail and Beaver this week heading into the closing days at both resorts on Sunday, April 14.
Unlike last season, Vail will close with much of the Back Bowls and Blue Sky Basin available to snow riders right up to the bitter-sweet end on Sunday.
Both Vail and Beaver Creek typically start closing wide swaths of the mountains this time of year due to the lack of demand and limited staffing. But this season Vail will keep 4,600 of its 5,289 acres open until closing day. Beaver Creek will offer 850 acres.
"After the conditions we experienced last season and the first half of this one, we felt it would be a shame to close down terrain as we typically would with the great snow we still have on the mountain," said Chris Jarnot, senior vice president and chief operating officer of Vail Mountain.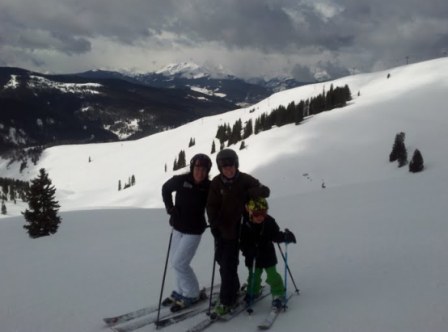 "Keeping virtually the entire mountain open is an enormous thank you to our pass-holders for a great season."
And that's really good news for anyone who's not quite ready to mothball the boards just yet, because Opensnow.com is calling for a major storm tonight (Monday) into Tuesday, with decent residual powder turns still available Wednesday morning. Then another storm is set to move in Thursday night into Friday.
Closing weekend looks fairly dry at this point, which is good news for concert-goers looking to rock out to free Spring Back to Vail concerts at Vail's Ford Park and Solaris.
Overall, there should be something for everybody the final week of the 2012-13 ski season at Vail and Beaver Creek.
"Tuesday will be the best powder day for all areas with some snow from Monday night combining with snow falling all day Tuesday," writes meteorologist Joel Gratz of Opensnow.com. "The storm is slowing down a bit, so light snow will continue through Tuesday night with a few additional inches falling after the lifts close on Tuesday.
"Wednesday will be partly to mostly cloudy and cool with light snow showers. Another storm will move in on Thursday through midday Friday and will bring at least a few more inches. Light snow could continue on Friday and then the weekend should be dry."
---

139 Comments on "Snowy closing week on tap for Vail, Beaver Creek"