High-end home sales rebound in Eagle County after slow start to 2013
The high end rode to the rescue of Eagle County's slow real estate recovery in February, with four transactions of more than $5 million contributing $35 million in sales. That's more than a third of the overall dollar volume of $95.1 million.
One Vail Village sale of $13.5 million accounted for the biggest chunk of that high-end volume in February, which saw a nice rebound in high-end sales after a slow start to 2013 in January. The biggest sale in January was for $2.9 million.
Overall, February was a slightly slower month for sales than January, which trailed January 2012 by 48 percent. There were 83 transactions in Eagle County this February, compared to 97 in January.
But, according to the monthly Land Title Market Analysis (pdf), Eagle County year-to-date in 2013 is only slightly behind the same two-month period in 2012 (180 transactions to 181).
In general, Eagle County appears to still be enjoying a modest recovery from the bursting of the housing bubble that began in late 2008. Last year saw a five-year high in terms of both dollar volume and transactions, but realtors warn that the market is still fragile.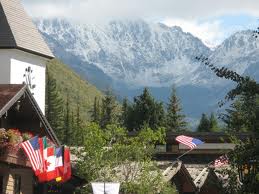 "There are so many factors out there that can derail us, and we learned four years ago that, yes, we can be derailed, much to our chagrin," said Slifer Smith & Frampton's Led Gardner. "But on the flip side there are a lot of positives out there too, and the high end kind of set the pace for the rest of the valley.
"Because if folks are building big homes that means that contractors are employed and painters are employed and that benefits down-valley in Gypsum and Eagle and those types of properties."
While high-end sales were up, lower to mid-range price points still accounted for the majority of sales in February, just as they did in January. And many of those sales on the west end of the county continue to be bank sales and foreclosures, although those transactions were down significantly in February.
"Bank sales also slowed in February over January with just 11 transactions totaling $2.5 million, with an average sales price of $227,727," wrote Land Title's Trevor Theelke. "In January there were 21 transactions totaling $5,174,950."
Gardner was somewhat philosophical about the market moving forward in 2013.
"One thing we learned is how interconnected we all really are, and so if this trend continues on this nice, gradual, slow uptick, I think it's really good for us looking ahead," he said. "But there are many positives out there and there are things out there that can knock us off the fence again.
"So I think the key is to work hard and enjoy it while you can and see what happens."
As if to underscore Gardner's theory of interconnectivity, Land Title this year has started tracking where buyers originate from: local, Front Range of Colorado, out-of-state domestic, or international. And local buyers so far this year have accounted for 51 percent of all sales, while 31 percent have been out of state, 17 percent Front Range; and 2 percent international.
---

45 Comments on "High-end home sales rebound in Eagle County after slow start to 2013"