Vail, Beaver Creek enjoy white Christmas with more snow moving in
Vail and Beaver Creek both enjoyed a very white Christmas this week, with Vail recording seven inches of new snow and the Beav' tallying six inches new.
Another storm is moving into the state today (Wednesday) and is forecast to deposit up to 10 inches new before heading out on Friday. That should make for some ideally soft and fluffy post-Christmas conditions at both mountains.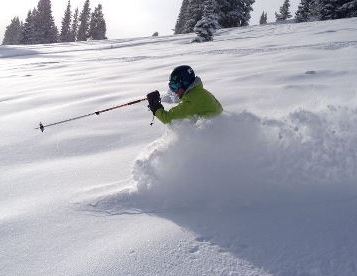 Vail opened Sun Up, Sun Down and China bowls on Saturday, and parts of Blue Sky Basin opened on Sunday. Vail is now offering 3,618 of 5,289 skiable acres. Twenty-eight of 31 lifts are running, and 155 of 193 trails are open (as of Wednesday, Dec. 26).
Beaver Creek has 1,390 of 1,832 skiable acres open, 127 of 150 trails available and all 25 lifts running.
Considering Vail's Back Bowls didn't open until mid-January last season, the resort is well ahead of that pace. However, an unusually warm and dry November and early December still has the Vail Valley behind the power curve in terms of snowfall.
The upper Colorado River Basin is now at about 70 percent of its average annual snowpack level. That's up from about 35 percent a month ago. Vail has enjoyed more than 50 inches of snow since Dec. 7.
Opensnow.com is predicting a warm and dry weekend after the latest storm moves on Friday, followed by yet another storm toward the middle of next week (soon after the New Year's holiday).
The Colorado Avalanche Information Center has the avalanche danger in the Vail and Summit County area rated at "considerable." For more on why this could be a bad avy season, check out this recent RealVail.com post on the Vail Business Journal website.
---

11 Comments on "Vail, Beaver Creek enjoy white Christmas with more snow moving in"