A-Basin, Loveland inch closer to opening after weekend storm, snowmaking
Several inches of new, natural snow fell on Colorado's ski resorts over the weekend, and both Loveland Ski Area and Arapahoe Basin were able to make quite a bit of artificial snow as well, inching both resorts closer to opening day.
A-Basin may have the upper hand.
"OK, I just walked High Noon [trail] with several people," A-Basin COO and Vice President Alan Henceroth
blogged
on Monday morning. "Oh so close. The upper 90 percent of the trail has enough snow to open. The base area is our area of uncertainty. All that brush at the bottom of the skier's left side of High Noon should be covered soon.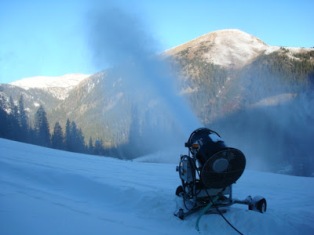 "The forecast for [Monday] tonight looks kind of marginal for snowmaking. The forecast starting Wednesday morning going through Wednesday night looks very promising."
Opensnow.com is calling for a weak storm Tuesday night into Wednesday, with another 1-3 inches at both Loveland and A-Basin.
Loveland reported 3-4 inches of new snow out of the latest storm on Saturday.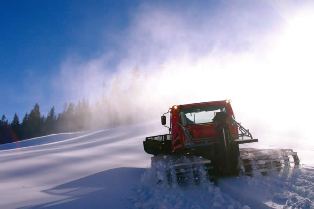 "The Loveland snowmaking crew was able to make snow this weekend," Loveland's website reported Monday morning. "Mother Nature dropped 3-4 inches of snow to help out our snowmaking efforts. The snowcats were out pushing the piles of snow this morning [Monday] in preparation for opening day. We're hoping Loveland Ski Area will open in the next week or so."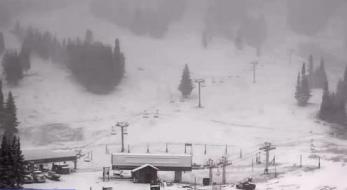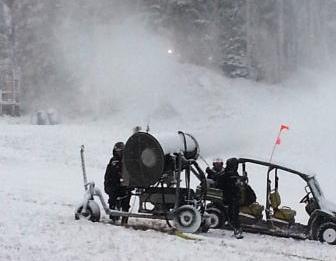 Most Colorado ski areas, including Vail and Beaver Creek, also saw new snow over the weekend. But those resorts don't plan to open until next month. Vail's opening day is Nov. 16, and Beaver Creek opens the following week on Nov. 21.
---

2 Comments on "A-Basin, Loveland inch closer to opening after weekend storm, snowmaking"