Shaun White says he's 'sorry for my poor behavior'
Cops say 'Flying Tomato' sauced during weekend incident at Nashville hotel
A little over a year ago, Vail Resorts signed snowboarding superstar Shaun White to a deal representing the company and making Northstar at Tahoe his home mountain for training. Now White is apologizing to business partners for "unwise choices" at a Nashville hotel over the weekend.
White was arrested early Sunday by Nashville police for public intoxication and vandalism after allegedly pulling the fire alarm at the Lowes Vanderbilt hotel, forcing its evacuation, and destroying a hotel phone. The two-time Olympic gold medalist was treated and released from a local hospital after hitting his head on a fence during the incident.
White reportedly refused to sign misdemeanor citations and was therefore jailed until Monday afternoon. A court appearance was set for Oct. 10.
"I want to apologize for the unwise choices I made over the weekend and for any inconvenience it caused my family, friends, business partners, the hotel and their guests," White wrote on Facebook Tuesday. "I was celebrating a happy occasion with a ton of family and friends and got carried away. I'm truly sorry for my poor behavior."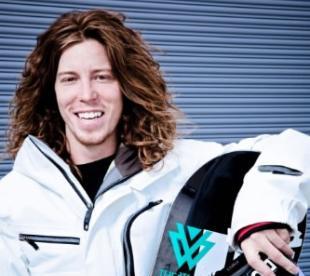 Besides agreeing to represent Vail Resorts last year, White struck a deal in which $5 from the sale of each Epic Season Pass was donated to White's charity of choice, St. Jude Children's Research Hospital.
Five years ago, when the 26-year-old was 21, he was busted by Breckenridge police when a hotel security camera caught him discharging a fire extinguisher in a game room.
Sponsored by Burton, White will likely compete in Vail this season as the U.S. Open Snowboarding Championships come to town in late February after 30 years in Vermont.
Burton hasn't confirmed his attendance yet, but after several years away from the Open, White returned to Stratton last season to win the halfpipe event for the fourth time in his career. He's also a fixture at the Winter X Games in Aspen, where he's won 12 gold medals in superpipe and slopestyle.
---

14 Comments on "Shaun White says he's 'sorry for my poor behavior'"