Vail announces stellar lineup of concerts, events, parties to celebrate 50th anniversary ski season
Wilco, The Shins, Michael Franti & Spearhead to play Snow Daze shows Dec. 10-16
Vail late last week rolled out a preliminary schedule of events for its upcoming 50th anniversary ski season, and there's a lot to like. The full Vail Resorts' press release is posted below.
But for music lovers the big news is Vail has stepped up its Snow Daze concert lineup for Dec. 10-16. This year's headliners include Wilco, The Shins and Michael Franti & Spearhead.
Vail is also promising a blowout New Year's Eve celebration at Dobson Ice Arena, with a major headlining act to be announced in October.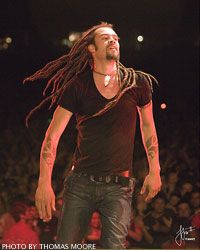 Now here's the full VR press release:
Join the season-long celebration of Vail Mountain's 50th anniversary during the 2012-2013 ski and snowboard season and into the summer of 2013.
From its humble beginnings as a resort with just one gondola, two chairlifts and only eight trails, Vail has undergone an incredible transformation in 50 years, led by the spirit and vision of its founders, Pete Seibert and Earl Eaton. Since its opening in 1962, Vail has expanded and developed into a world-class resort that now, in its 50th anniversary season, can lay claim to 193 trails, seven legendary Back Bowls and 5,289 total skiable acres, making it the largest ski resort in the U.S. and truly like nothing on earth.
"We're looking forward to a season-long celebration of our 50th anniversary this year, including the unveiling of our new, state-of-the-art gondola, the premiere of a 50th anniversary film and concerts and parties throughout the season," said Chris Jarnot, senior vice president and chief operating officer of Vail Mountain. "We'll look back and celebrate our heritage and the heroes who launched and built Vail into the global destination that it has become, and we'll look to the future and our commitment to continue to grow and improve for more generations of guests yet to visit."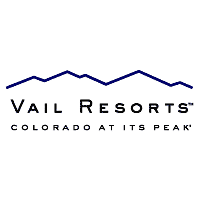 On Thursday, Nov. 15, the evening before the mountain opens for the 2012-2013 season, guests can get into the winter spirit with the third annual First Tracks with the U.S. Ski Team, a live, public celebration of the 2013 U.S. Alpine Ski Team. Fans can catch their favorite ski racers at Arrabelle Square in Lionshead, including Olympic gold medalists like Lindsey Vonn, Bode Miller, Julia Mancuso and Ted Ligety, and cheer them on as they prepare to begin another World Cup season.
The celebration continues on opening day, Friday, Nov. 16, 2012, when Vail Mountain unveils its new, state-of-the-art gondola in Vail Village, complete with heated seats and Wi-Fi. The new gondola will be designated as lift #1 to commemorate Vail's original gondola, which was also located in Vail Village. The dedication begins at 8:30 a.m. and skiers and snowboarders can catch their first ride of the 50th anniversary season beginning at 9 a.m.
In addition to the new gondola, Vail will host a series of events, parties, a film premiere and concerts, all complete with a 50th anniversary twist to celebrate the resort's distinct past, present and future. Vail officially turns 50 on Dec. 15 but the festivities will be happening throughout the month of December and well into 2013.
"The Town of Vail and Vail Mountain are incredibly excited to celebrate Vail's 50th anniversary with such a fantastic lineup of events for our locals and destination guests right from the start," said Town of Vail mayor, Andy Daly. "It will be a great way to get everyone energized about the celebration of the 50th season at Vail and to keep the momentum going throughout the entire winter."
December event highlights include:
Vail 50th Anniversary Snow Daze – Dec. 10-16, 2012
Leading up to and including Dec. 15, the day Vail opened in 1962, guests can enjoy a week of live entertainment beginning Dec. 10-16. This year, in honor of Vail's 50th anniversary, the resort is taking Snow Daze up a notch with a stellar lineup of bands, including headline act Wilco, the Grammy Award-winning Chicago-based alternative rock band, along with The Shins and Michael Franti & Spearhead. Ticket information and details will be announced soon. www.vail.com/snowdaze
Vail 50th Anniversary Public Film Premiere – Dec. 14, 2012
Walk the red carpet, grab a bucket of popcorn and witness the history of Vail and its founding unfold at the premiere of a 50th anniversary film by Roger Cotton Brown, Vail's original filmmaker, at the Vail Marriot Resort & Spa. Information on tickets and show times will be announced soon. www.vail.com/50th
Vail's 50th Birthday Celebration – Dec. 15, 2012

Vail Mountain officially turns 50 on Dec. 15, 2012 and the resort is celebrating with a free, public, outdoor party to commemorate the resorts' history and evolution into what it has become today. The celebration takes place at 5:30 p.m. at Mountain Plaza in Vail Village and will be topped off with a culinary birthday treat of epic proportions and a large fireworks display on the mountain. www.vail.com/50th
Vail Family Holidaze – Dec. 16-25 and 31, 2012
Vail Family Holidaze returns in December for its third season with activities and free events tailored towards both children and the young at heart. Vail Family Holidaze will feature the annual tree-lighting ceremony, ice-skating performances by world-champion ice skaters, kids' and holiday concerts, the New Year's Eve Torchlight Ski Down and Fireworks and much more. www.vail.com/holidaze.
Vail NYE 2013 – Dec. 31, 2012
Ring in the New Year with a live concert at the Dobson Ice Arena. The headlining artist will be announced in October. Guests can expect a New Year's Eve celebration unlike any other in Vail. Details on this event will be available at ww.vail.com.
The celebrations and fun will continue into 2013 with events like the Burton U.S. Snowboarding Open, Spring Back to Vail and much more.
Burton U.S. Open – Feb. 25-March 2, 2013
The Burton US Open, which first took place in 1982, is now the longest-running snowboarding competition in the world, attracting the world's top competitors. After taking place on the east coast for 30 years, the event will now take center stage at Vail Mountain beginning in 2013. http://opensnowboarding.com
Ski Heritage Week, April 7-14, 2013
In conjunction with Vail's celebratory 50th anniversary season, the International Skiing History Association (ISHA) and the U.S. Ski & Snowboard Hall of Fame present Ski Heritage Week. The week-long event will celebrate the history of the modern sport of skiing at one of the most iconic ski resorts in the country, Vail. www.vail.com/50th
Spring Back To Vail, April 8-14, 2013
The annual party to close out the ski and snowboard season returns with concerts, parties and more. Previous acts have included bands like Thievery Corporation and Grace Potter and the Nocturnals. Closing day brings the annual World Pond Skimming Championships, a spectacle entailing floatable – and sometimes sinkable – athletes launching themselves off an on-snow jump onto an icy pond in attempt to successfully exit the pond on both feet. www.vail.com/springback
Other 50th related events, activities and specials will take place regularly throughout the season at Vail including weekly showings of Vail's 50th Anniversary Film, ski free on your 50th birthday, 50th related EpicMix challenges and photo opportunities, and much more. Stay tuned for all the details of Vail's 50th anniversary celebration at www.vail.com/50th and visit the Lionshead and Vail Village Welcome Centers for more information on Vail's history and 50th anniversary.
For more information about Vail Mountain visit www.vail.com, or stop by the Mountain Information Center in Lionshead or call (970) SKI-VAIL (754-8245).
---

0 Comments on "Vail announces stellar lineup of concerts, events, parties to celebrate 50th anniversary ski season"
Be the first to comment below.