Fourth again at Olympics, Phinney may find cycling fulfillment in Colorado high country
Race CEO: 'He would be a great addition to the Pro Challenge'
After twice finishing in arguably the worst position in the Olympics – fourth in both Saturday's road race and today's individual time trial – Boulder's Taylor Phinney may seek redemption later this month in his home state during the USA Pro Challenge.
"Regarding Taylor Phinney, he is obviously competing at a very high level given his two fourth-place finishes in the Olympic road and time trial races," USA Pro Challenge CEO Shawn Hunter told RealVail today. "He would be a great addition to the Pro Challenge."
Phinney was simultaneously elated and deflated by today's time trail result in London.
"I'm heartbroken again," Phinney said. "Fourth is great for me, but it's so close to a medal, and the top three is all that matters. When I think about last year, 15th in Copenhagen [at the time trial world championships], fourth is definitely good for me."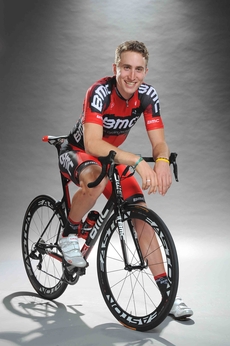 Phinney's U.S. Olympic teammates Chris Horner and Tim Duggan have already committed to riding in the Pro Challenge, and Phinney's BMC Racing team, which includes 2011 Tour de France winner Cadel Evans, is among the slate of teams signed by the Pro Challenge.
Today is the deadline for teams to submit rosters for the Aug. 20-26 stage race that starts in Durango and ends in Denver. The race includes a grueling stage 4 between Aspen and Beaver Creek on Thursday, Aug. 23.
The Pro Challenge last month announced the teams committed to competing in Colorado this month but did not reveal specific team rosters. That announcement will be "made in the next week or so," according to a Pro Challenge spokeswoman.
"Last year we set the bar pretty high by having the complete Tour de France podium compete in the inaugural USA Pro Challenge," Hunter said, referring to the wildly successful first Pro Challenge, which featured Evans and brothers Frank and Andy Schleck.
"We are building a reputation for having the highest caliber teams and riders in the world, and we are looking forward to having Tour de France competitors and Olympians compete again this year."
Evans is expected back, and the Denver Post recently reported that Andy Schleck, the 2010 Tour de France winner, will likely skip the Vuelta a Espana in favor of the Pro Challenge as he attempts to come back from a fractured pelvis sustained in a race in June. That will give the Pro Challenge two of the last three Tour de France winners.
However, today's time trial gold medalist and this year's Tour de France winner, Great Britain's Bradley Wiggins, won't be making the trip across the pond to race in Colorado as Hunter was unable to sign Team Sky.
That means Wiggins' teammates Rigoberto Uran of Colombia (silver in Saturday's road race) and Chris Froome (second in the Tour and bronze in today's time trial) won't be here either. Nor will Kazakhstan's Alexander Vinokourov, the winner of Saturday's Olympic road race who said he plans to retire after today's time trial, in which he finished 23rd.
Phinney is racing royalty in Colorado. His father Davis won a bronze medal in the team time trial at the 1984 Olympics in Los Angeles and was an eight-time winner of the legendary Coors Classic stage race in Colorado – a race that serves as an inspiration for the modern USA Pro Challenge. Phinney's mother, Connie Carpenter Phinney, won the first women's Olympic cycling road race in Los Angeles in 1984.
Just 22, Taylor Phinney has won a junior world time trial title and the world under 23 time trial championship. He's also a seven-time national champion. Now he clearly wants to break through on a larger global stage.
"Some would call fourth place the worst to arrive at the Olympics, but I won't focus on that," Phinney said after Saturday's road race. "I'll get over it, but first I have to thank the team. I'm going to be one of those guys vying for the top step on the podium, but I'm not quite ready yet."
This year's Pro Challenge ends with an individual time trial in Denver. Last year the ITT started in Vail Village and headed up Vail Pass in an epic repeat of a famed Coors Classic stage. That's where eventual race winner Levi Leipheimer seized control last year, ousting fellow American Tejay Van Garderen – a favorite again this year after finishing an American best fifth in this year's Tour de France.
---

327 Comments on "Fourth again at Olympics, Phinney may find cycling fulfillment in Colorado high country"