Eagle County real estate sales up, but record foreclosures still plague local market
Eagle County in May enjoyed its best month for real estate sales in more than three years, but a whopping 22 percent of the 150 transactions were bank sales – suggesting the local market is far from fully recovered from the housing bubble burst of 2008.
Eagle County saw 33 bank sales in May, averaging $313,539 per sale and totaling more than $10 million, according to a report by Land Title Guarantee Company. Overall, Eagle County's 150 transactions pulled in more than $154 million – an 8 percent increase over 2011.
Foreclosure filings, which don't always result in a bank sale, are up in Eagle County for the second quarter of the year compared to the same period last year. There were 142 filings compared to 137 in the second quarter of 2011, a year that saw the second most foreclosures in Eagle County history (615). The record year was 2010 with 618 foreclosures.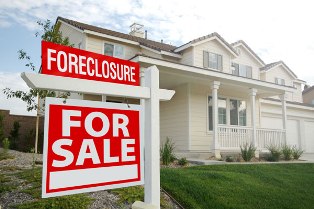 There have been 267 foreclosure filings so far in Eagle County in 2012, compared to 255 through June of last year, land-use attorney and real estate agent Garret Brandt told the
Aspen Times
.
At the very least, Eagle County is on pace to record a top three record year for foreclosures. The last three years are the three highest for bank sales, with 2009 coming in third at 452.
Statewide, it's little rosier picture. According to the
Colorado Division of Housing
, foreclosure filings were up in Colorado in May, but actual auction sales fell to a five-year low.
"Foreclosure auction sales have now been down 19 of the last 20 months, comparing year over year, and for now, we can say that fewer people have been losing their homes to foreclosure this year when compared to other years since 2007," said Ryan McMaken, a spokesman with the Colorado Division of Housing.
"On the other hand, filings continue to rise, and since some of those filings will turn into re-possessed homes in the future, we can see that foreclosures haven't gone away yet."
And locally, while the lower end of the market is still getting shelled by foreclosures, the upper end is clearly coming back with a vengeance. According to
Land Title
, there were 10 sales in Eagle County in May that topped the $4 million mark.
---

32 Comments on "Eagle County real estate sales up, but record foreclosures still plague local market"