Eagle County second worst for foreclosure sales in first quarter of 2012
While Colorado's residential real estate market as a whole is slowly climbing out of an historically deep hole, Eagle County remains mired in the depths of a housing crash that started late in 2008.
Eagle County – home to Vail and Beaver Creek ski areas – was the second worst county in the state in terms of foreclosure sales during the first three months of 2012. Only tiny San Juan County in southwestern Colorado had a higher percentage of homes sold in foreclosure auctions in the first quarter of 2012, according to a recent report issued by the
Colorado Division of Housing (pdf
).
"Several mountain counties are still dealing with growth in foreclosure activity, and may not have peaked yet," Colorado Division of Housing spokesman Ryan McMaken said in a press release. "The Front Range, however, which drives the overall statewide totals, looks like it peaked back in 2010."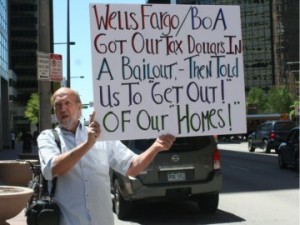 Statewide, foreclosure auction sales were down 25 percent compared to the first quarter of 2011. But 16 Colorado counties – mostly in the mountains – registered continued growth in foreclosure sales.
Eagle County saw 117 foreclosure sales in the first quarter out of 19,209 households. That's a foreclosure rate of .61 percent, or one in every 164 households. Remote and sparsely populated San Juan County had only three foreclosure sales out of just 349 households. Garfield County was third worst in the state with 101 foreclosure sales -- or one out of every 201 homes.
According to a recent market analysis by Land Title Guarantee Company (pdf), March saw the highest number of overall real estate transactions of any month so far this year (102), but 17 of those were bank sales. So far there have been 56 banks sales through the first quarter of the year for a total of $15 million. The average foreclosure sales price in 2012 has been $273,421.
While things are improving on Colorado's Front Range, homeowner anger and frustration with institutions such as Wells Fargo and Bank of America continues to bubble to the surface. Protesters targeted a Wells Fargo in Denver last week.
"We receive calls from homeowners in similar situations weekly, almost daily, and it is always the same two banks -- Wells Fargo and Bank of America," Corrine Fowler, economic justice campaign director for Colorado Progressive Coalition, told the Colorado Independent.
---

3 Comments on "Eagle County second worst for foreclosure sales in first quarter of 2012"