Springtime in the Rockies means all activity options are on the table
Weekend pursuits could range from powder skiing to golf
Everything from hiking to biking to golf to baseball and, yes, even powder skiing, could be on this weekend's activity list in Colorado. A fast-moving storm may dump up to six inches of new snow on the few ski areas still open, but then things improve as the weekend moves along.
So the ambitious Coloradan could hit Breckenridge, Loveland or Arapahoe Basin for some fresh turns, then head to one of eight national parks and monuments in Colorado offering free entry through Sunday. Or
play 18 holes
at the newly revamped Eagle-Vail Golf Club starting on Saturday.
National Park Week runs through Sunday, with entry free at many national parks and monuments around the country, including eight in Colorado: Black Canyon of the Gunnison National Park, Colorado National Monument, Dinosaur National Monument Florissant Fossil Beds National Monument, Great Sand Dunes National Park and Preserve, Hovenweep National Monument, Mesa Verde National Park and Rocky Mountain National Park.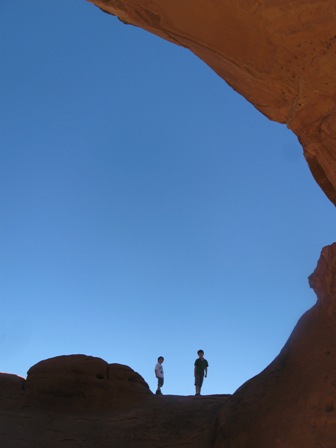 As for skiing opportunities, Loveland Ski Area is closing a week earlier than scheduled because of a low snowpack and record hot temperatures earlier this week. Slated to close Sunday, May 6, Loveland is now shutting down Sunday, April 29. The ski area along Interstate 70 on the Continental Divide is offering $30 adult lift tickets to anyone who shows a 2011-12 season pass from another ski area.
According to Opensnow.com, it could be a powder day at Loveland on Friday.
"As cold air works in behind the storm, snow levels could descend below 10,000 feet later Thursday night and some mountains could see more than 6 inches of snow, all the way from the San Juans up north to Rocky Mountain National Park," the weather website reports.
Some of that should still be left at 9 a.m. on Saturday, when Breck reopens for the final two days of its 2011-12 season. Breck, celebrating its 50th anniversary season, is offering $50 adult lift tickets Saturday and Sunday and free gondola parking to anyone who doesn't already have a Vail Resorts season pass.
Vail Resorts is trying hard to get people to buy or renew Epic Pass products by May 13, offering a sweepstakes entry for a chance to win 50 free nights of lodging – a $40,000 nod to Vail's 50th anniversary next season.
There will still be skiing this season even after Breck and Loveland shut down on Sunday. Arapahoe Basin will be the last ski area to close – as it is every season – shutting down its lifts on Sunday, June 3, if all goes according to plans.
"We are planning on closing June 3. We also plan on remaining open seven days per week until then," A Basin COO and President Alan Henceroth wrote on April 17. "Is that an absolute answer? Probably not. Keep in mind, we had an excellent snowmaking season in October, November, and December. All of that snow is still out there.
"I feel pretty confident that we are going to make it. Only time and the weather will tell. A couple of more decent storms and we should be in fine shape."
Last ski season, when a record amount of snow fell, A Basin stayed open until the Fourth of July weekend. The record low snowpack this season has made things challenging for ski resorts, but hiking and biking trails are opening up and drying out much earlier than usual.
And for people seeking something far more sedentary, consider hitting the Colorado Rockies home stand against the New York Mets in Denver starting Friday night.
That's the beauty of Colorado. The boys of summer often find themselves overlapping with the last vestiges of winter.
---

3 Comments on "Springtime in the Rockies means all activity options are on the table"