Sizzling spring leads to less skiing but longer golf, construction season in Vail
During what's typically the snowiest time of year, the Vail Valley has gone a month without measurable snowfall. That's not ideal for skiing and snowboarding, but it's a great situation if you're in the construction or golf business.
The Vail Nordic Center officially shuttered much earlier than usual, but on the plus side, the Vail Golf Course will enjoy one of its earliest openings ever on April 13. Nordic skiers can still enjoy some skinny skiing high atop Beaver Creek at McCoy Park – although the Beav' closes for the season right on schedule on Easter Sunday, April 8.
"The majority of McCoy Park will remain open and because of our elevation we are able to provide great spring snow conditions with spectacular views," said Nate Goldberg, Beaver Creek Nordic Sports product manager.
Go to the Beaver Creek Nordic Center
website
or call (970) 754-5313 for more information. For alpine skiing conditions through Sunday, go to the Beaver Creek
website
.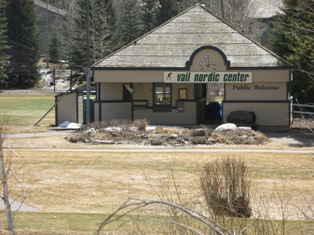 Vail Mountain officials say they still plan on staying open for alpine skiing and snowboarding until the originally scheduled closing day on Sunday, April 15. But the Back Bowls and Blue Sky Basin are closed for the season, and the snowpack is rapidly dwindling on Vail's front side.
"Conditions are changing daily, and we don't know exactly what terrain we'll have on closing day, but we're confident we'll be open through Sunday, April 15," Vail spokeswoman Liz Biebl said on Thursday.
Vail currently has a 22-inch mid-mountain base, with 21 of 31 lifts operating and 1,316 of 5,289 skiable acres available for spring snow riding. Vail is experiencing one of its driest seasons ever, with just 213 inches of snow so far this season. It averages 350 inches.
But that's actually good news for construction crews that will start working on Vail's new gondola the day after the mountain closes. A new state-of-the-art gondola will replace the Vista Bahn Chairlift and carry more snow riders at a much faster pace to Mid-Vail next season. Construction starts on Monday, April 16.
"The new gondola will be a tremendous addition to the guest experience in Vail, adding significant improvements in comfort, capacity and ride time for skiers and snowboarders out of Vail Village," said Chris Jarnot, senior vice president and chief operating officer of Vail Mountain.
Go to the Vail
website
or call the Vail Mountain Information Center at (970) SKI-VAIL (754-8245) for the latest ski and snow conditions. After another sunny, dry weekend, a storm may deposit some new snow by the middle of new week – just in time for the annual Spring Back to Vail free
concert series
that runs through closing day on April 15.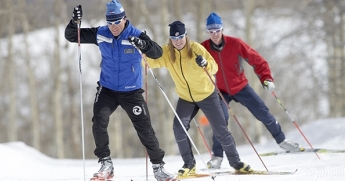 On Friday, April 13, golfers will be able to enjoy early season rates of $25 (walking) and $37 (cart) on nine holes at the Vail Golf Course. It's an "All You Can Play" rate made possible by the unusually warm and dry spring.
"Our golf maintenance team has been doing an amazing job in preparing the course for next week's opening," Vail Golf Club director Alice Plain said. "This will be a very early opening for the Vail Golf Club, and our guests and locals will have the unique opportunity to ski and golf in the same day."
Go to the Vail Golf Club
website
or call (970) 479-2260 for more information.
---

2 Comments on "Sizzling spring leads to less skiing but longer golf, construction season in Vail"