Ohio officials crack down on fracking after report ties waste disposal to earthquakes
Similar tremors studied in Colorado gas drilling areas
Regulators in Ohio rocked the oil and gas industry Friday with the strongest allegation yet that hydraulic fracturing could be triggering some earthquakes.
Hydraulic fracturing, also known as "fracking," is the high-pressure injection of water, sand and chemicals into the earth to break up tight rock and sand formations where oil and gas are buried. The fracking fluid is then typically stored for later use, recycled or disposed of in injection wells.
A swarm of earthquakes in the northeastern part of the state over a nine-month period last year were likely caused by a disposal well for natural gas extraction in the area, Ohio officials contend.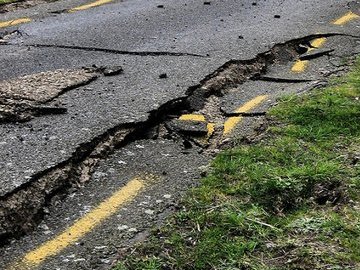 "After investigating all available geological formation and well activity data, [Ohio Department of Natural Resources] regulators and geologists found a number of co-occurring circumstances strongly indicating the Youngstown area earthquakes were induced," state officials reported. "Specifically, evidence gathered by state officials suggests fluid from the Northstar 1 disposal well intersected an unmapped fault in a near-failure state of stress causing movement along that fault."
The report (pdf) came as the Ohio Department of Natural Resources issued new regulations for the disposal and transit of fracking wastewater. Officials say the new rules are the toughest in the nation.
"Ohio has developed a new set of regulatory standards that positions the state as a national leader in safe and environmentally responsible brine disposal," Department of Natural Resources Director James Zehringer said in a prepared statement.
Whether fracking can trigger tremors is still being debated and studied. Critics of the oil and gas industry have also linked earthquakes in Colorado, Arkansas and Oklahoma to drilling activity in those states.
The report out of Ohio says that drilling-related earthquakes are rare and that "all the evidence indicates that properly located … injection wells will not cause earthquakes." But "a number of coincidental circumstances appear to make a compelling argument" that the Ohio quakes were caused by fracking.
Oil and gas representatives have said they are still digesting Ohio's report but that if the findings are accurate, one isolated incident should not color an entire industry.
---

0 Comments on "Ohio officials crack down on fracking after report ties waste disposal to earthquakes"
Be the first to comment below.